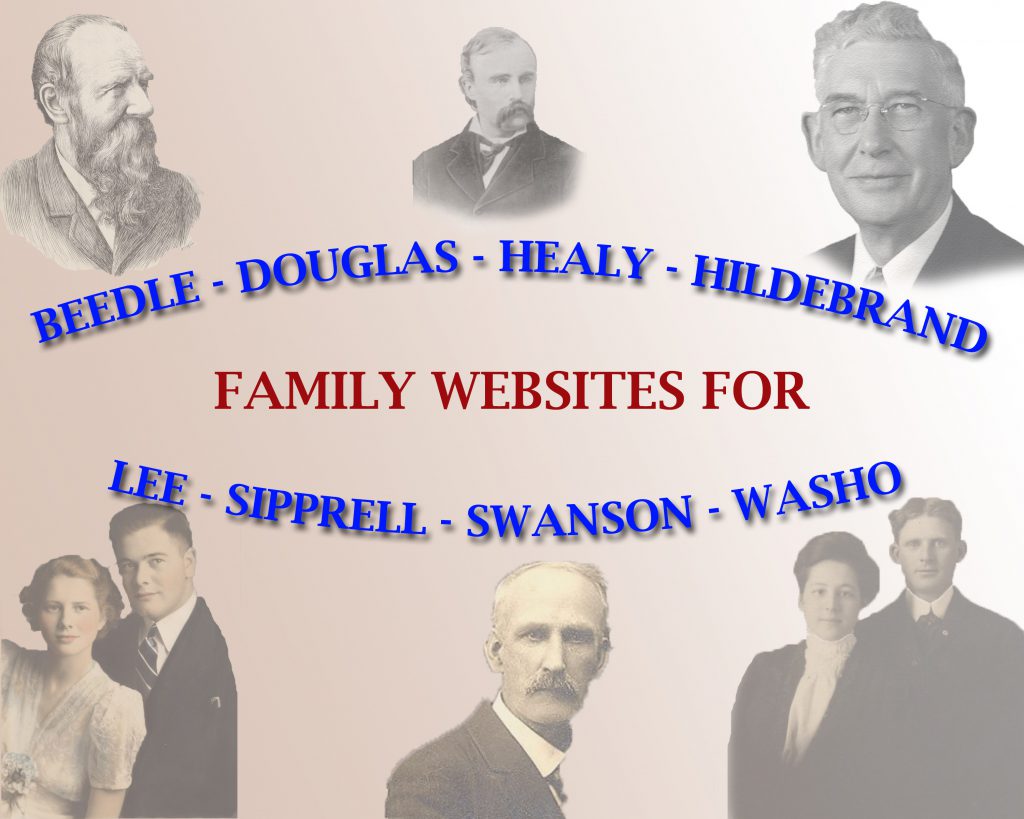 This website contains information on two different family groups: The Beedle, Douglas, Healy and Hildebrand Familys as they relate to Carol. E. (Simpson) Beedle and Granville Leo Beedle, and the Lee, Sipprell, Swanson and Washo Families as they relate to Elizabeth S. (Healy) Sipprell.
The information pertaining to the Beedle, Douglas, Healy, Hilderbrand families on these and following pages is the result of the extensive efforts of Dr. Lynn Beedle,  Mrs. Carol Healy, Mr. Kirke Wilson and Dr. Jim Tillotson.  Over numerous decades, these  individuals compiled the massive amount of material that describes and illuminates the lives of the family members that preceded us with their continued interest in doing the genealogical research and travel necessary to the uncover the fascinating details, stories and relationships that comprise our family's history.  So, this website is a tribute to Lynn, Carol, Kirke and Jim for their tireless efforts on our behalf.
The information pertaining to the Lee, Sipprell, Swanson and Washo familes is due to the dedicated efforts of Elizabeth (Liz) Healy.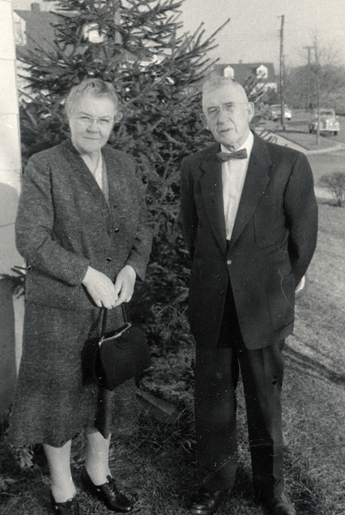 This site has been set up and organized by Don and Liz Healy.  If you have additional  information, corrections or comments we can be reached at dr.liz@frontier.com.