From: http://www.geocities.com/Paris/Metro/4985/green003.htm
11. Captain Stephen3 Greenleaf Sr. (Edmund2, John1)22,9,22,22 was baptized on 10 August 1628 in St. Margaret's parish, Ipswich, co. Suffolk, England.23,19,9 He and Elizabeth Coffin were married on 13 November 1651 in Newbury, Essex County, Massachusetts.22,9,54,63,64,65 He and Esther Weare were married on 31 March 1679 in Newbury, Essex County, Massachusetts.22,9,6,66,65 He died on 1 December 1690 in Drowned off Cape Breton, Nova Scotia, Canada, at age 62 . The cause of death was In the French and Indian War, Captain Stephen Greenleaf, Lieutenant James Smith, Ensign William Longfellow, Sergeant Increase Pillsbury, William Mitchell and Jabez Musgrave were cast away and lost on an expedition against Cape Breton.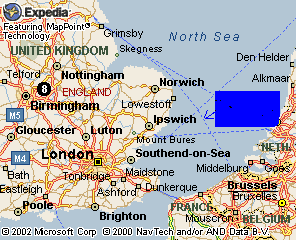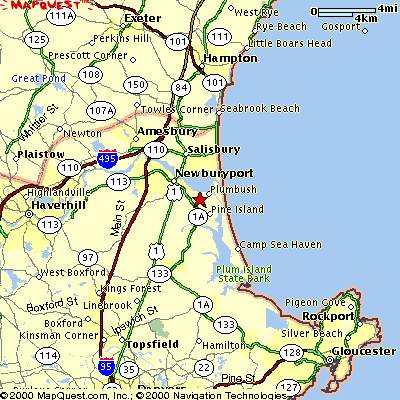 "The expedition under Sir William Phips, consisting of thirty or forty vessels, carrying about two thousand men, sailed from Nantasket on the ninth day of August, 1690, but did not arrive at Quebec until the fifth day of October. Several attempts were made to capture the town, without success; and, tempestuous weather having nearly disabled the vessels and driven some of them ashore, it was considered advisable to re-embark the troops and abandon the enterprise. On their way back to Boston, they encountered head winds and violent storms. Some vessels were blown off the coast, and ultimately arrived in the West Indies. One was lost upon the island of Anticosti, and several were never heard from. Capt. John March, Capt. Stephen Greenleaf, Lieut. James Smith, Ensign William Longfellow, and Ensign Lawrence Hart, of Newbury, Capt. Philip Nelson, of Rowley, and Capt. Daniel King, of Salem, were among the officers commissioned for service in the expedition to Canada, under the command of Sir William Phips."
Footnote from the Diary of Samuel Sewall, p. 335, which states as follows: "Twas Tuesday the 18th of November (1690) that I heard of the death of Capt. Stephen Greenleaf, Lieut. James Smith, and Ensign Wm Longfellow, Sgt. Increase Pilsbury, who with Will Mitchell, Jabez Musgro, and four more were drowned at Cape Britoon (Breton) on Friday night the last of October."22,67,6,68,69,70
He came to America with his father and resided in Newbury, Massachusetts, until he was drowned off Cape Breton, 1 Dec. 1690. In 1651, he married Elizabeth Coffin, the daughter of Tristram and Dionis (Stephens) Coffin, Sr., of Newbury, Massachusetts, by of whom he had ten children.
9 June 1677, Stephen Greenleaf in full communion with the Church Christ at Newbury, Massachusetts: "The 22, 3, '77. These may certify the much honored General Court sitting in Boston the 23d of the 3, '77, that the persons whose names are underwritten, being in full communion with the church of Christ in —, and otherwise qualified according to Law, desire that they may be admitted to the freedom of this Commonwealth."
Stephen Greenleaf, appraiser to will of Benjamin Swett. His widow, Hester, administrator.
Stephen Greenleaf married by Commissioner Dalton, 31 March 1678/9? (Widow Swett 1678/9).71 He left a will on 25 December 1668 in Massachusetts.72 He began military service in 1670 in Newbury, Essex County, Massachusetts, appointed Ensign of the Company at Newbury.9 He was also known as Capt. Stephen Greenleaf Sr.64 He was a member of the First Congregational Church.73 He was made a freeman on 23 May 1677 in Newbury, Essex County, Massachusetts.68,73 His will was proven on 12 February 1691 in Massachusetts.72
______________________________________

Husband: Stephen Greenleaf  Baptized: in Ipswich, Suffolk, England, 10 August 1628.  Died: at Cape Breton, Nova Scotia, 31 October 1690.  Father: Edmund Greenleaf. Mother:  Sarah Dole.
___________________________________
First Wife: Elizabeth Coffin  Born: in England, about  634/5.  Died:  in Newbury, MA, 19 November 1678. Father: Tristram Coffin.  Mother: Diones Stevens.  Married: in Newbury, MA 13 November 1651.
Second Wife: Esther (Weare) Swett.  Married: 31 March 1679.
Stephen was a representative to the General Court from Newbury, 1676-1686. He was appointed Ensign in 1670, Lieutenant in 1685, and Captain of the Militia in 1686. "As a Captain of the Militia, he went with the disastrous Phips expedition against Port Royal, 1690, to Cape Breton, and was there wrecked in a vessel and drowned in company with nine others."
Captain Stephen and his first wife Elizabeth (Coffin) Greenleaf had ten children, all born in Newbury, MA:
Stephen, Jr., b. 15 Aug. 1652; m. (1) Elizabeth Gerrish, daughter of Captain William and Joanna (Lowle) Oliver Gerrish; m. (2) Mrs. Hannah Jordan.

Sarah, b. 29 Oct. 1655; m. Richard Dole, son of Richard Dole.
Daniel, b. 17 Feb. 1657/8; d. 1659.

Elizabeth, b. 9 April 1660; m. Col. Thomas Noyes, son of James Noyes.

John, b. 21 June 1662; m. (1) Elizabeth Hills, daughter of Joseph Hills; m. (2) Lydia (Frost) Pierce, daughter of Charles Frost.

Samuel, b. 30 Oct. 1665; m. Sarah Kent, daughter of John Kent.

Tristram, b. 11 Feb. 1667/8; m. Margaret Piper, daughter of Nathaniel Piper.

Edmund, b. 10 May 1670/1; m. Abigail Somerby, daughter of Abiel Somerby.

Judith, b. 23 Oct. 1673; d. 1678.

Mary, b. 6 or 8 Dec. 1676; m. Joshua Moody, son of Caleb Moody.