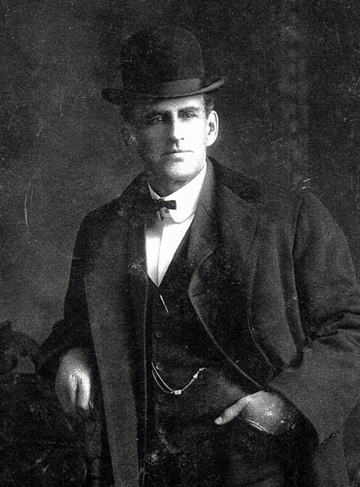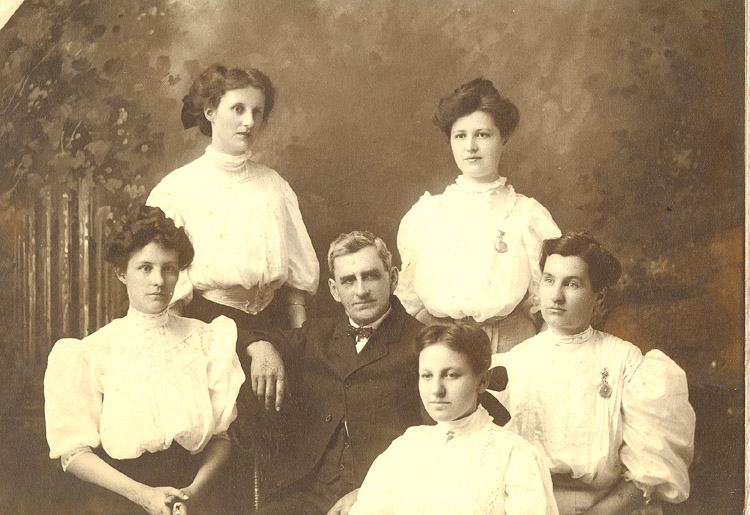 From the "City Directory of Creston and Towns of Union County, Iowa, 1889", a reference was found to "Healey A A, photographer, also of the firm of Healy & Davis."  Another reference indicated that the building in which Healy & Davis was situated was on the east side of the Afton town square.  In April, 2004, the original buildings on the east side of the square were gone and metal building stood in their place.  These references were found in the Creston City Library.  Creston, Iowa is the county seat of Union County, Iowa.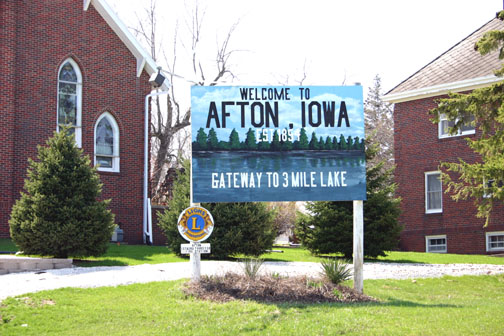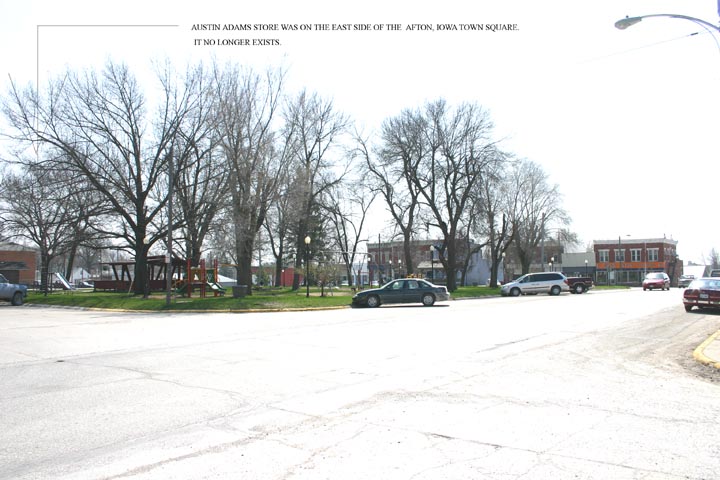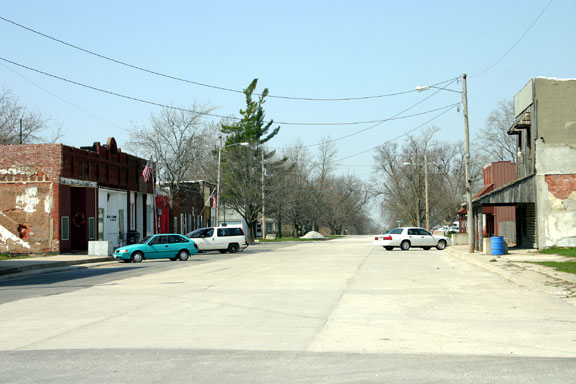 Tombstones of Austin Adams and Isabell Healy in cemetery at Lorimor,  Iowa.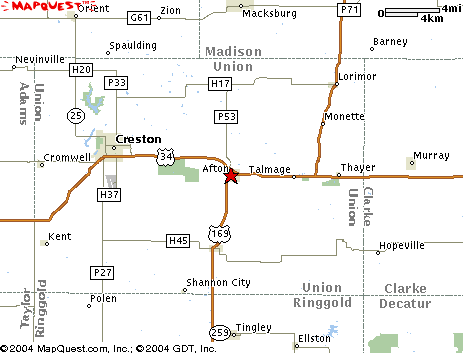 AUSTIN ADAMS HEALY b. March 17, 1851 in Cedar Co., Iowa, d. November 5, 1928, aged 77; burial  in Lorimor, Iowa;
m. SARAH ISABELIE WALIACE 10/17/1872 in Wilton, Iowa., b. 7/26/1855  in Bellefontaine, Ohio and d. 10/30/1894 in Lorimer;
m. 2nd LOU LANTRY LAWRENCE,  a widow, 8/17/1904, who was b. 5/27/1876 in Browning, Mo.
He joined the Baptist Church at an early age and remained a faithful christian until he died. He was a  member of IOOF Lodge, Milan; occupation jeweler.
They had:
ETHEL ADAMS HEALY b. 5/8/1874 in Blairstown, Iowa, m. CARL W. SHEARER 6/4/1899.  Res. Tulsa, Okla. in 1929 (and had ARLINE ISABEL SHEARER b. 9/1/1900 in Milan, Mo.), 
AUSTIN LEO HEALY b. 4/23/1876 in Wilton, Iowa, d. 3/8/1877,
ROYAL WALLACE HEALY b. 1/14/1878 in Afton, Iowa; unm. in 1913, was on Coast  Guard Survey, steamer McArthur, Cooke Inlet, Alaska. Res. Seattle 1929, 
EDNA EVANGELINE HEALY b. 8/7/1881 in Afton, Iowa; m. HORNER F. SOHOOLING  9/10/1899 in Browning, Mo., who was b. 7/19/1878 in Cora, Mo.; Res. Kansas City, Mo. 1929. (Children; RUSSELI FISHER SCEOOLING B. 8/21/1900 in Milan, Mo.  MAXINE MARGARET SCHOOLING b. 7/5/1905 in Milan, Mo.),
DAISY MAY HEALY b. 7/24/1884 in Afton, Iowa, m. HARRY E. LOUGHRAN 12/25/1903 in Milan, Mo., who was b. 3/12/1882 in Butler, Ind. Res. Peru, Ind. No children, 
CORA BELLE HEALY b. 12/3/1887 in Afton, Iowa, m. GEORGE R. WOODHOUSE 12/27/1908 in Milan, Mo., b. 3/9/1883 in Cedar Co., Iowa. Res. Vinton, Iowa, 1929 (Had; KEITH WALLACE WOODHOUSE b. 10/7/1909 in New Liberty, Iowa, RANDALL FREDERICK WOODHOUSE b. 12/17/1911),
MARY LAURA HEALY b. 4/21/1890 in Afton, Iowa; m. JAMES G. KEMP 7/22/1910 in New Liberty, Iowa. Res. Cedar Rapids, Iowa, 1929 (had; AUDREY KEMP b. 8/12/1911 in Cedar Rapids, Iowa)