From:  http://www.mathematical.com/stourtonwilliam1432.html
William Stourton
born 1432 Stourton, Wiltshire, England
died 18 February 1478 Stourton, Wiltshire, England
father:
*John Stourton
born about 1404 Witham, Sommersetshire, England
died 25 November 1462
mother:
*Margery Wadham
born about 1403 Merriield, Somersetshire, England
siblings:
Nicholas Stourton born about 1434 Stourton, Wiltshire, England, died Stourton, Wiltshire, England
John Stourton born about 1442 Stourton, Wiltshire, England
Joan Stourton born about 1446 Stourton, Wiltshire, England
Reginald Stourton born about 1452 Stourton, Wiltshire, England
spouse:
*Margaret Chidiocke
born about 1432 Crofts, Yorkshire, England
died 12 March 1502/03
buried Salisbury Cathedral, Wiltshire, England
children:
*Margaret Stourton born about 1448 Stourton, Wiltshire, England
Amy (Ann) Stourton born about 1450 Stourton, Wiltshire, England
John Stourton born 1454 Stourton, Wiltshire, England, died 6 October 1484/85
buried Mere, Wiltshire, England
Katherine Stourton born about 1455 Stourton, Wiltshire, England
died after 28 October 1496 London, Middlesex, England
William Stourton born about 1457 Stourton, Wiltshire, England, died 17 February 1523/24, buried Lady Chapel, St. Peter's, Stourton, Wiltshire, England
Edward Stourton born about 1463 Stourton, Wiltshire, England
died13 December 1535 Stourton, Wiltshire, England, buried before 17 January 1535/36
biographical and/or anecdotal:
notes or source:
LDS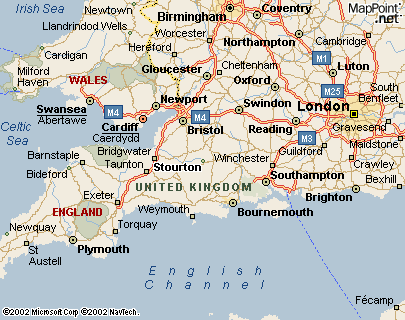 From:  https://www.wikitree.com/wiki/Stourton-60
Biography
"WILLIAM (STOURTON), 2nd BARON STOURTON, 1st son and heir, born about 1430; M.P. for Dorset, 30 January 1446/7, and 22 September 1460; Commissioner of Oyer and Terminer touching treasons &c., Wilts, 10 October 1450, when he was already a knight; on the Commission of the Peace, Dorset, 26 November 1451-14 July 1461, and Somerset and Wilts 20 February 1465/6; Commissioner to raise money for the defence of Calais, Dorset, 14 May 1455; ordered by the P.C. to assist the Duke of York in quelling disturbances in Devon, 5 December 1455; Commissioner to raise archers, Dorset, 17 December 1457, of Array, Dorset, 5 September 1458, Southampton and Dorset, 18 February 1458/9, and Wilts and Somerset, 26 April 1471, to urge the King's subjects to array a force against the rebels, Dorset, 12 August 1461, and of Oyer and Terminer, Wilts, Somerset and Dorset, 11 May 1462, and in cos. Southampton, &c., 18 July 1466. He was summoned to Parliament from 10 August 1469 to 19 August 1472. Arbitrator between the Bishop and the City of Salisbury, December 1471.
"He married, before 18 May 1450, Margaret, 1st daughter and coheir of Sir John CHIDIOCK, 6th LORD FITZPAYN, of Chidiock and Caundle, Dorset, by Katherine, daughter of Sir Ralph LUMLEY, 1st LORD LUMLEY. He died 18 February 1477/8, and was buried at Mere, Wilts. His widow married John (CHEYNE), LORD CHEYNE, (died s.p. 30 May 1499) and died 12 March 1502/3". [Complete Peerage XII/1:302-3, XIV:593, (transcribed by Dave Utzinger)]
Marriage
Husband: William Stourton
Wife: Margaret Chidiocke
Child: Margaret Stourton
Child: Amy (Ann) Stourton
Child: John Stourton
Child: Katherine Stourton
Child: William Stourton
Child: Edward Stourton
Marriage:

Date: BEF 18 MAY 1450
Place: Chidlock, Dorsetshire, England
Sources