JULY 27, 1890 TO JUNE 22, 1966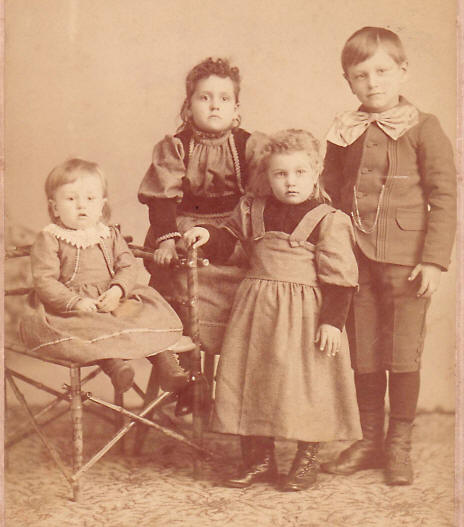 Palma Regine Lee was born July 27, 1890 in Eau Claire, Wisconsin.  Her mother and father were from Lillehammer, Norway.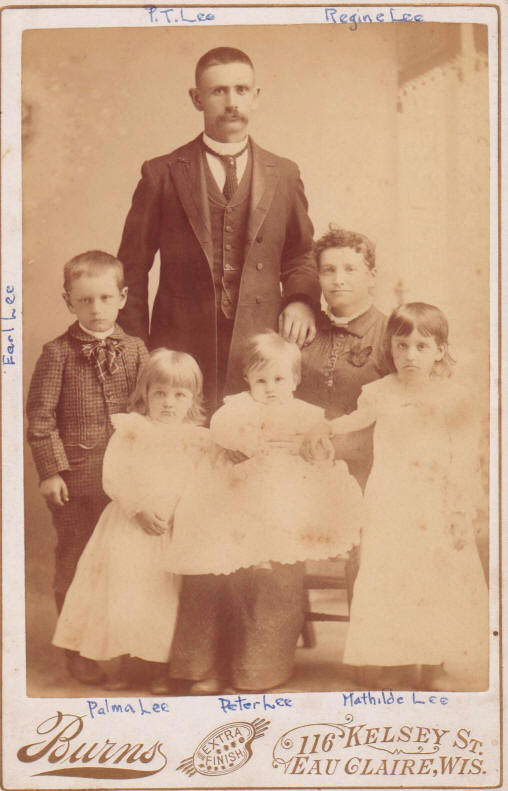 Palma's parents were Peter Thorvold Lee, Sr. (1862-1928) and Regine Johansen (1857-1930).  Her grandparents were Hans Nilsen Olasveen  (1829-  ) and Ingeborg Pedersdtr Svendsbakken (1838-1921) from Lillehammer, Norway.  In the picture taken in Eau Claire, Wisconsin,  Peter Thorvold Lee owned and managed a grocery store.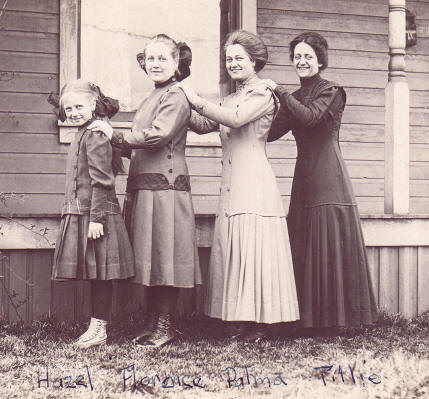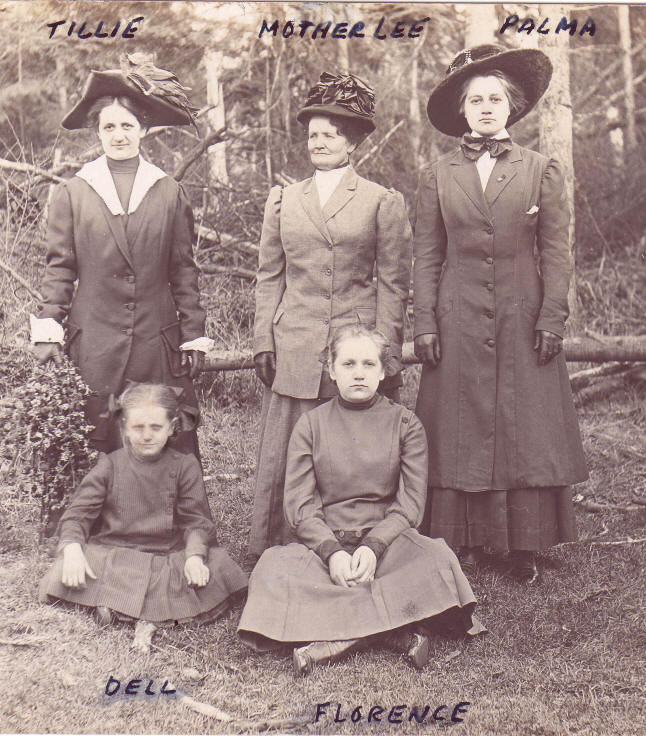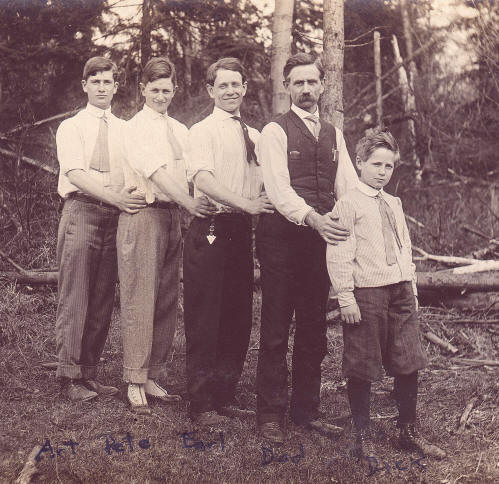 The PT Lee family moved to Everett, Washington in 1901.  Jobs in Everett were hard to find.  PT found a job in a Stanwood grocery store.  He would work in Stanwood during the week and return to his family weekends.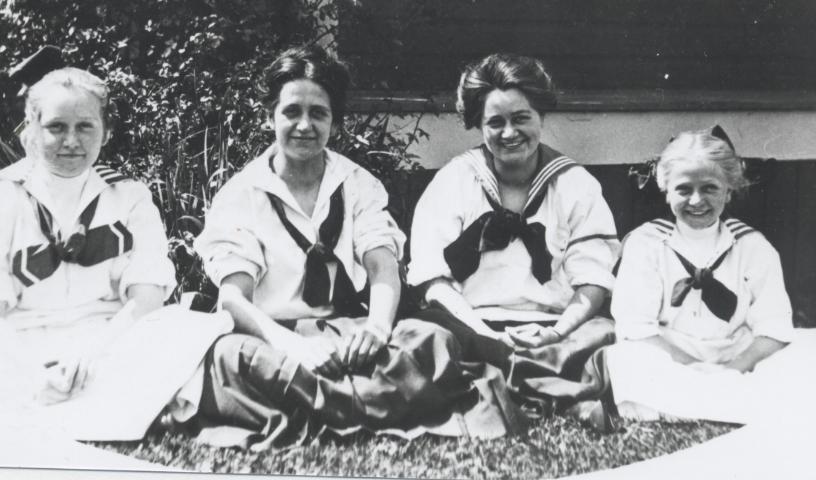 Palma loved sports, especially tennis.  In fact, she was a champion tennis player at Everett High School.  She also loved hiking and basketball.  Palma Lee met Jim Sipprell her future husband, as a student at Everett High.  Palma attended University of Washingon for 3 years.  A beautiful lady, also Palma was a great flirt.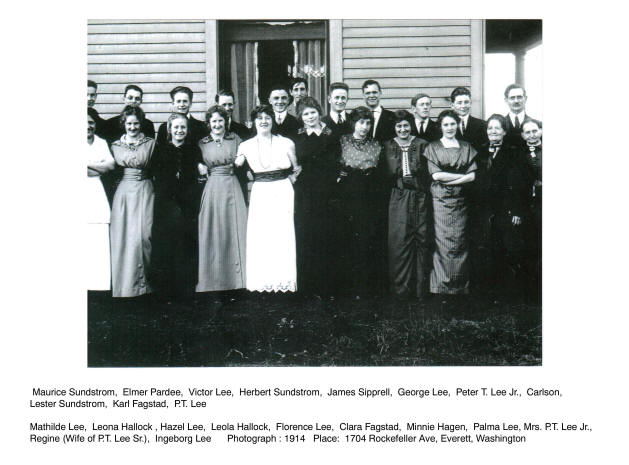 Palma Lee and James Ernest Sipprell were married in 1914 in Seattle, Washington.  Jean Quistorff remembers her mother as a "woman ahead of her time", not a stay at home wife and mother.  Palma shot a deer in the Cascade foothills near Mr. Whitehorse in an area called the Valley of Silent Men.  Palma and Jim traveled to Europe during the beginning of their marriage.  
In 1915, Palma and Jim's life style changed a bit with the arrival of twin boys, Arthur Edwin Sipprell and James Ernest Sipprell Jr.  In 1920 Jean Letitia Sipprell was born.  Art Sipprell said that he was so small at 3 pounds, he could have fit in teapot.  Palma was a good mother with lots of friends.  She enjoyed playing with the kids.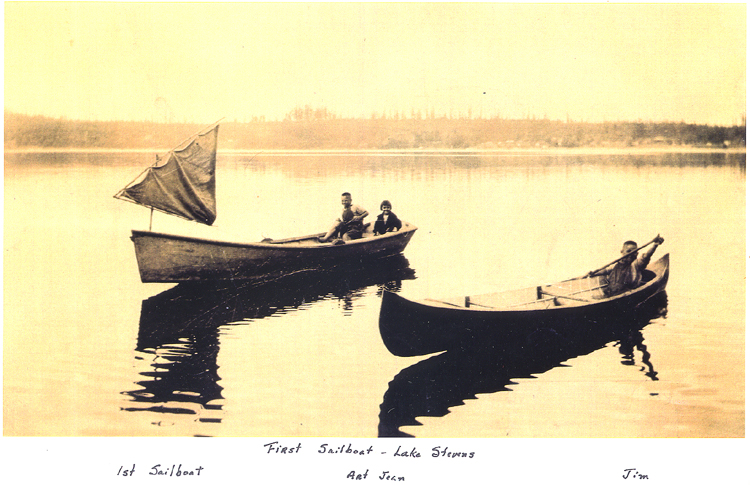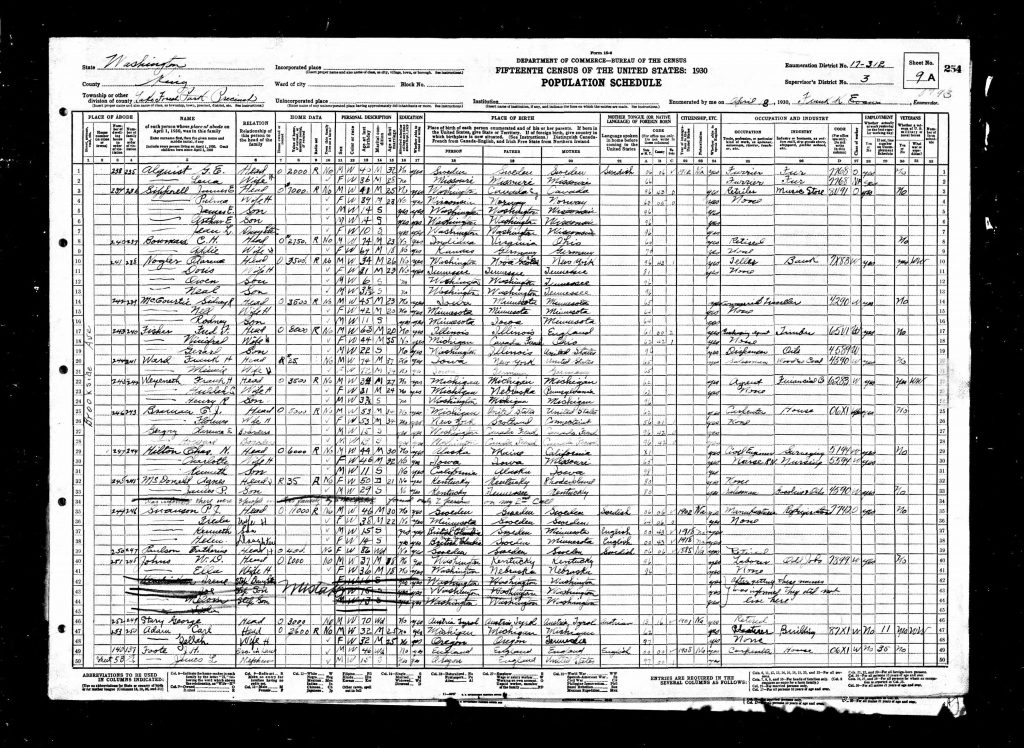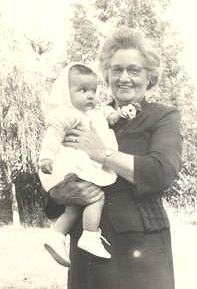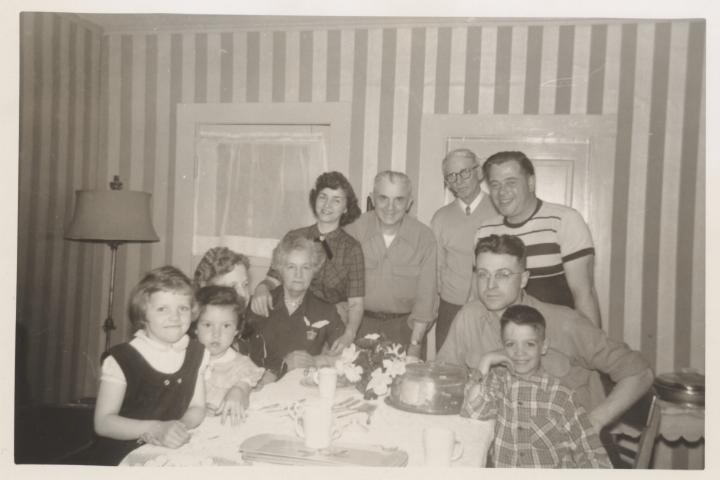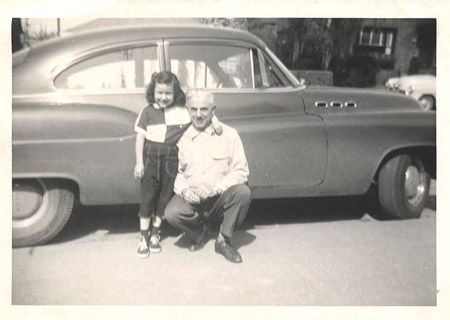 All the grandkids remember celebrating Christmas with their Grand-dad and Grandma.
Art tells the story of Santa arriving late one year because he fell over the driveway wall and lost part of his stuffing as he came crashing down on the presents.
Palma was famous for her white coconut covered cake!  What a delicious experience! 
When Jim Sipprell retired, Palma and Jim moved to Arlington Heights off Jordan Road on a "mini – farm". 
In 1966 Palma died at 76 years of age
after a courageous fight with cancer. 
Palma Lee Sipprell
By Carla Quistorff Pfaff
I remember more stories from Grandma because she stayed with us when she had a broken leg while we lived on Bainbridge Island.  I was in my first year of college.
She talked about growing up in Everett with her 3 sisters and 4 brothers.  She told about one Sunday that her dad wanted the whole family to go for a walk.  She did not want to go.  I think she said she wanted to go with Jim Sipprell.  Her dad made her go with the family.  While they were outside all dressed up in their coats and hats, someone took a picture of the whole group.  Palma was still mad about having to go with the family so she did not smile.  I remember seeing the picture.  I don't know if Art had the picture or if Mom has it.  She talked about playing basketball in high school (she loved sports).  She said there was a controversy at the high school about whether the girls could wear bloomers to play in.  The administration wanted the girls to wear skirts.  The woman PE teacher said it was more fun for everyone watching especially when they fell down if they were wearing skirts.  The girls got to wear bloomers. 
Palma was born in Eau Clair, Wisconsin.  She remembered one winter when  the snow was on the ground and it was very cold out – too cold to go out and play their mother said.  However, their mother had hung the wash out on the line that morning.  Brownie, one of their horses, was out in the yard and got to feeling playful.  He grabbed one of the sheets off the line and carried it in his mouth.  He raced around and around the house with it.  The kids ran from window to window watching him and laughing.  That sure livened up a dull day.  When she was about 8 years old they moved to Everett by train.  She remembered when the train was stopped somewhere, the conductor saying "Make way for the Lee party".  She did not remember why they were stopped.  Grandma was a good seamstress.  By the time I was big enough to want to sew, her eyes were bad enough she did not sew anymore.  Mom said she had a wonderful sense of style and color.  She thought she could have been an interior decorator.
Grandma and Grandpa both liked football games.  They always rooted for the UW and the 49ers.  Grandma was all Norwegian heritage.  Twins ran in Grandma's family.  She had twin uncles back in Wisconsin – big guys well over 6 feet tall.  One of her sisters had two sets of twins (I believe) and she had Jim and Art (fraternal twins).  Grandma went to the University of Washington after high school, where she pledged a sorority.  She showed me her yearbook with her picture in it.
They all had Gibson girl hairdos.  When they went home for the weekends, they had to take the ferryboat to Everett.  They would do lots of singing to pass the time.  I remember both of them singing when we would travel in the car somewhere.  They knew lots of songs by heart.  "Moonlight Bay" was one.  Grandma had terrible migraine headaches.  She also had two sisters who had them and several of her nieces had them.