MAY 27, 1915  TO  OCTOBER 31, 1996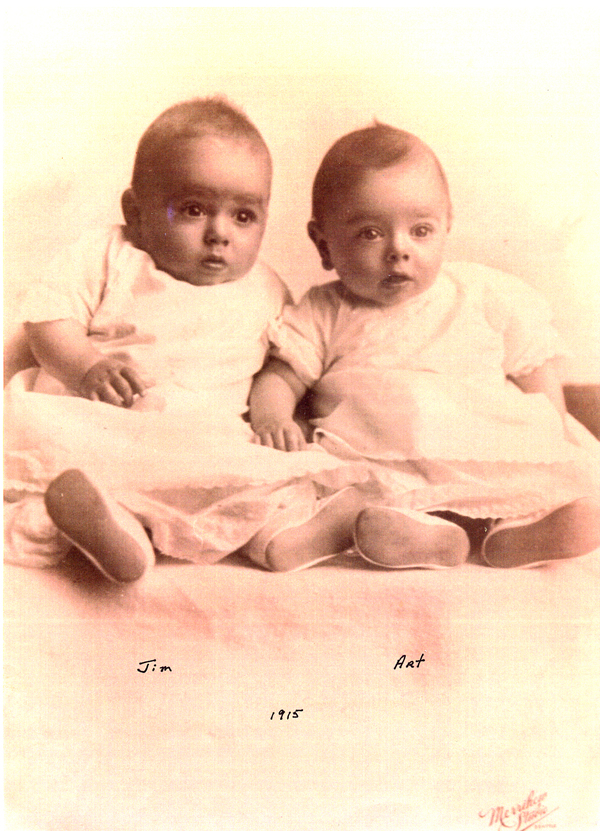 His parents were James Ernest Sipprell, Sr. from Seattle, Washington and Palma Regine Lee from Eau Claire, Wisconsin.  As a twin Art weighed about 3 pounds at birth.  Art had a twin brother, Jim and a sister, Jean Quistorff.  The Sipprell family moved to Everett when the kids were young.  Art, Jim and Jean enjoyed doing gymnastics with their father.  Art developed a love for sailing at a young age.  One of the first sailing pictures shows Art sailing with his sister on Lake Stevens.    Art went to Washington Elementary and North Junior High in Everett.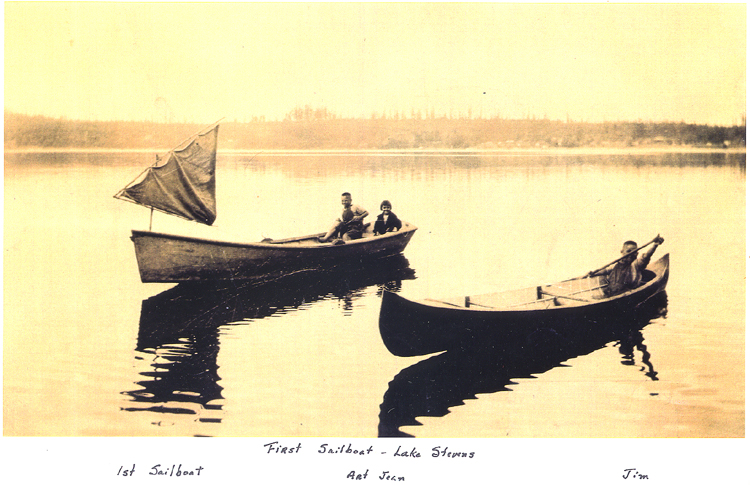 The Sipprell family lived in  different locations in Everett –   1300 Grand (middle of block west side of street)  and  3406 Nassau Street around 1920.  Their father Jim had a piano store in Everett.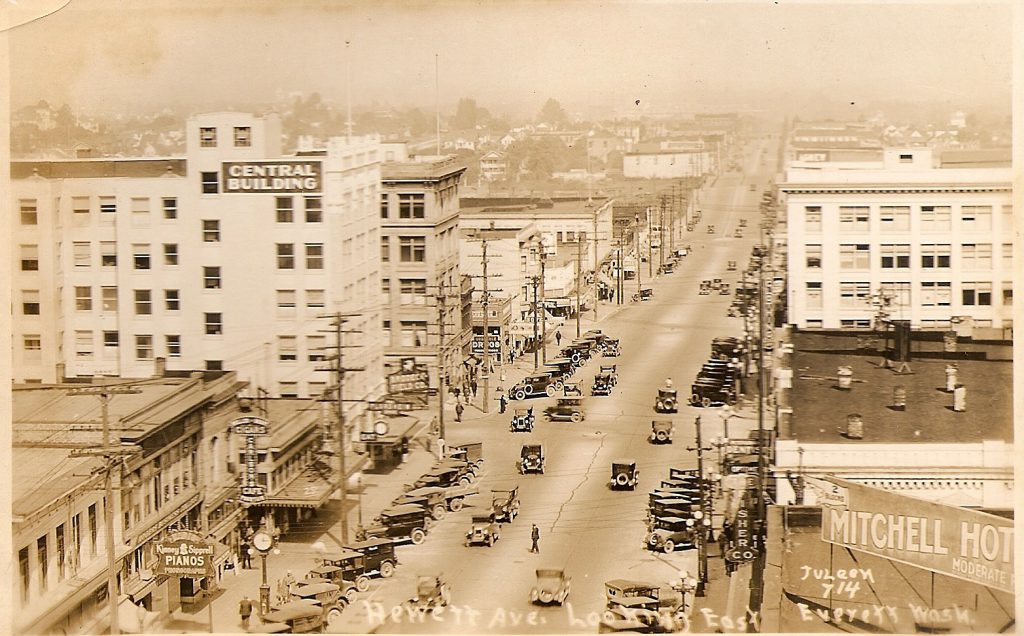 The Sipprell family moved to Lake Forest Park in 1930.  Art graduated from Roosevelt High School and attended the University of Washingon.  He was a member of Phi Delta Theta Fraternity.  One of his first jobs was driving for the Lake Forest Park Mercantile Co.  In Lake Forest Park Art met Elizabeth Swanson.  They were married July 10, 1938.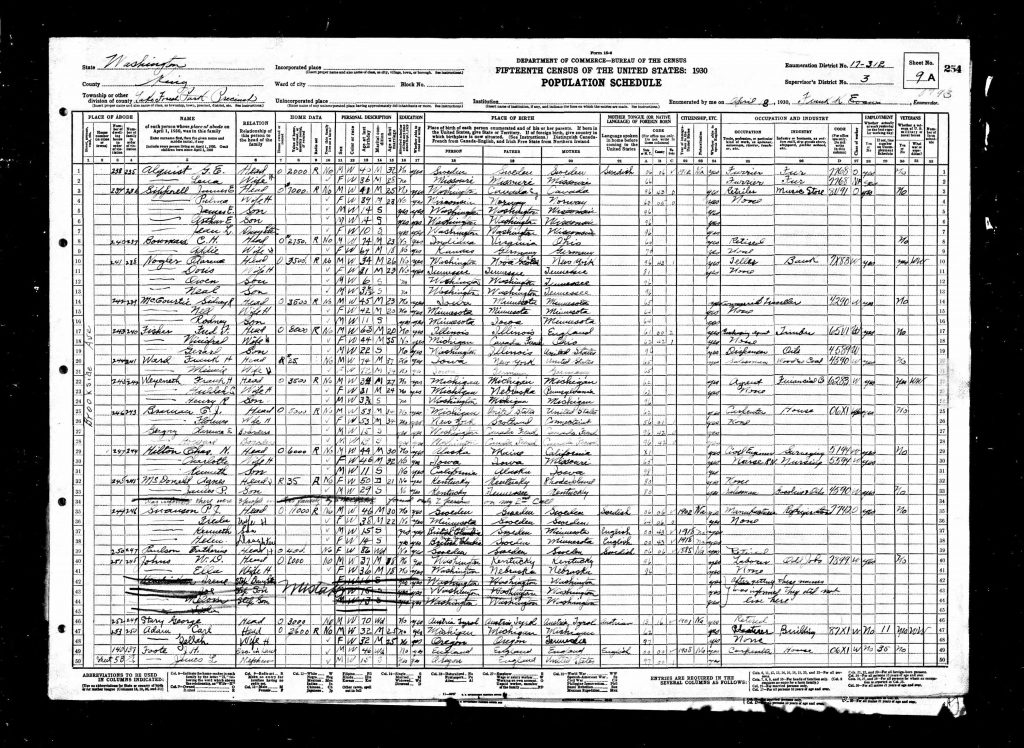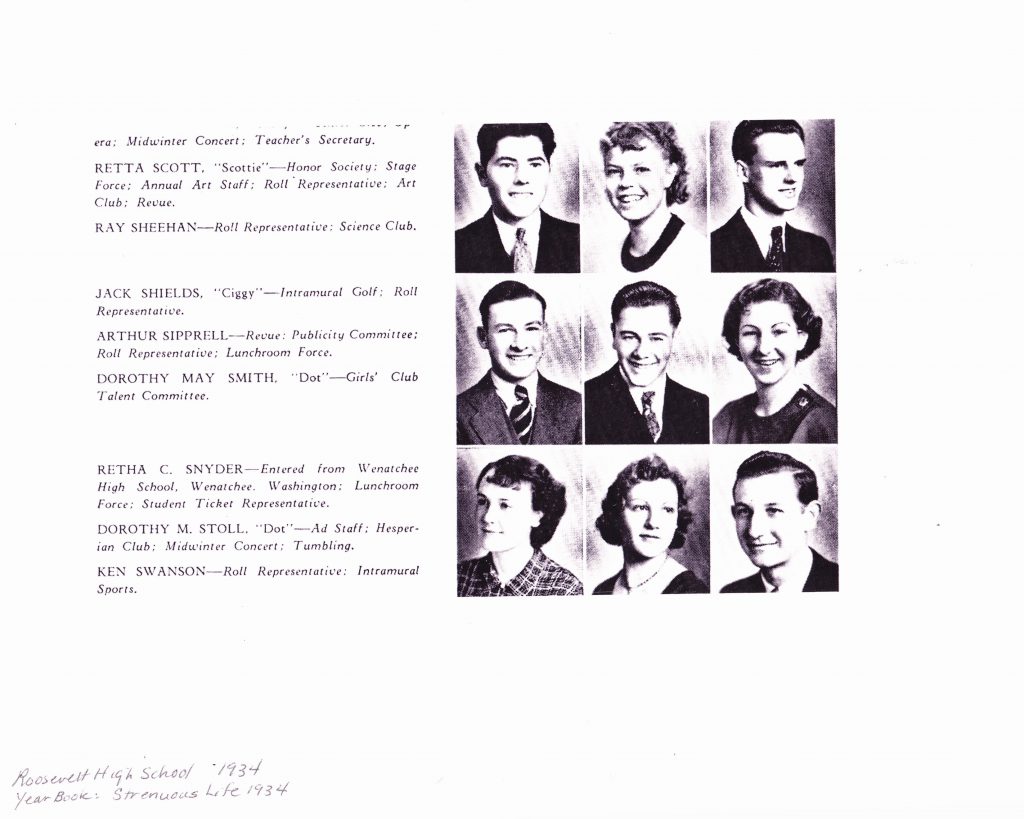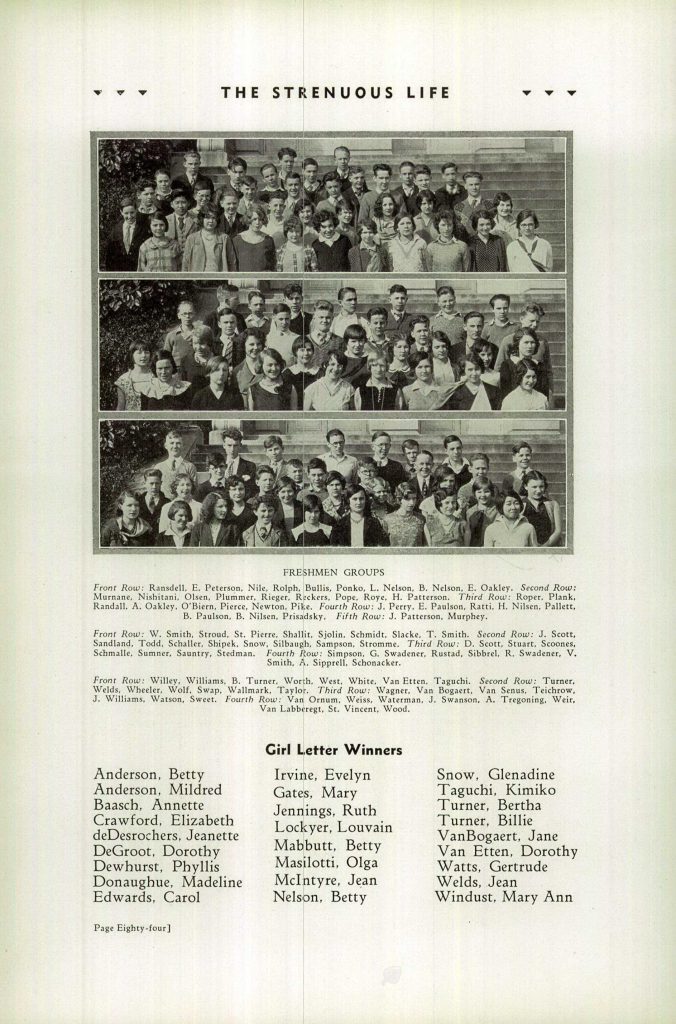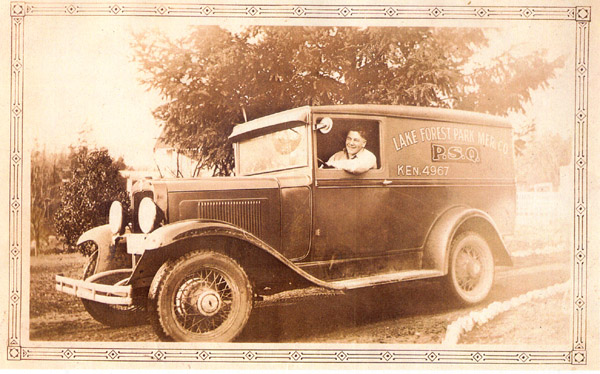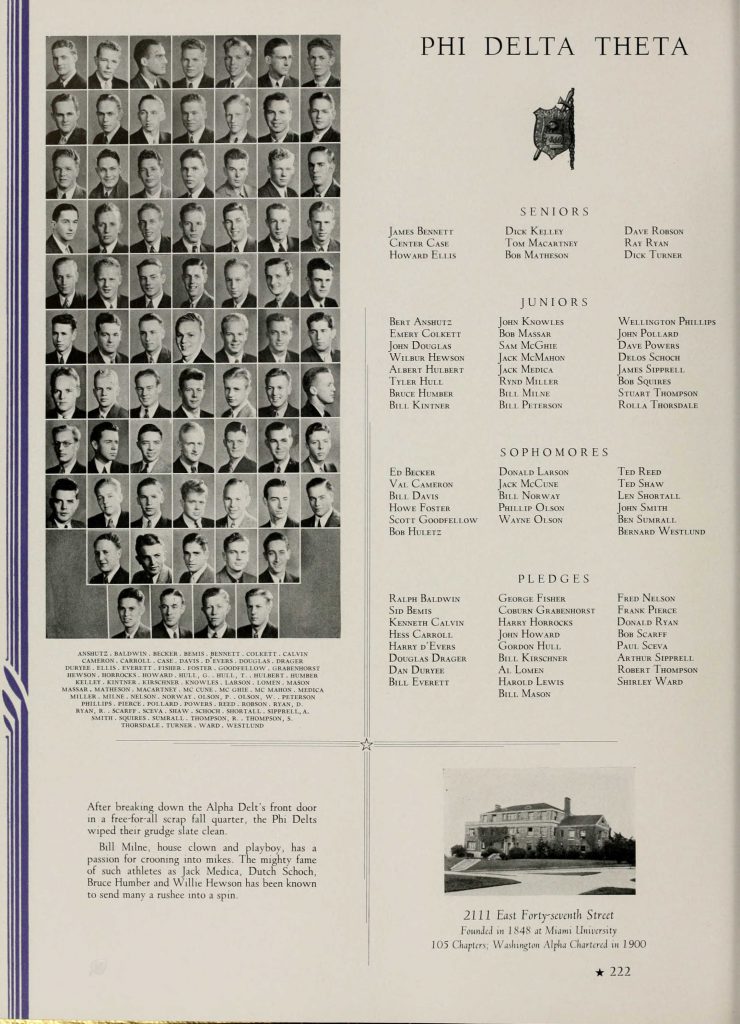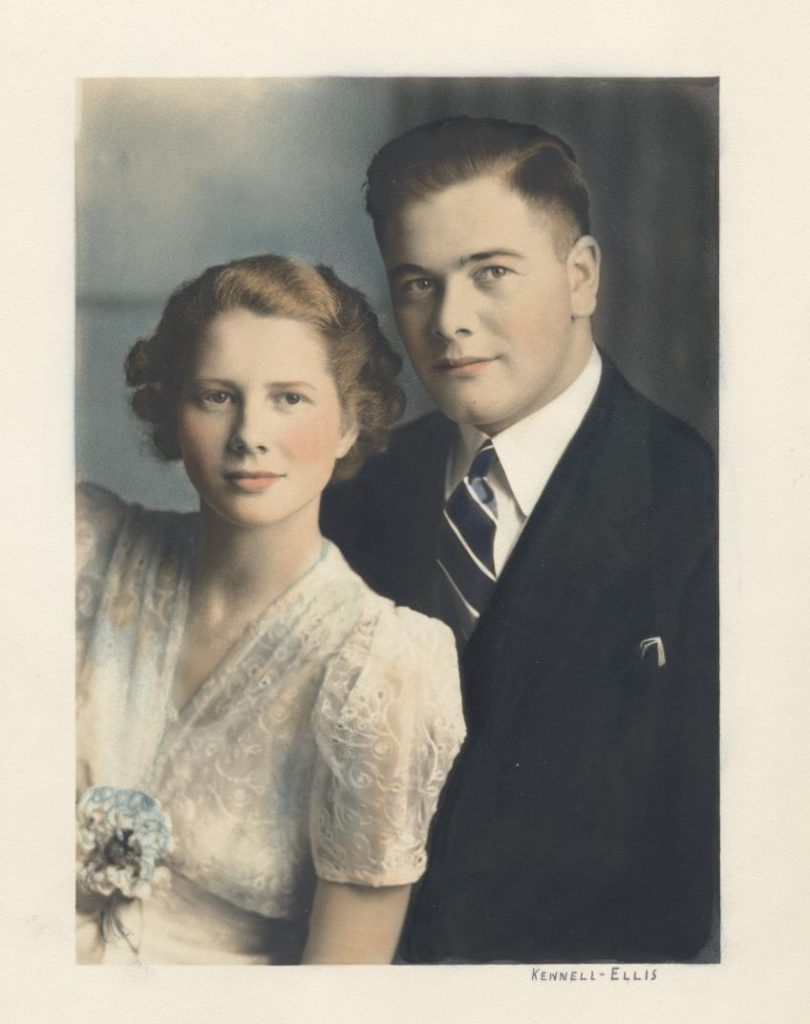 Art and Elizabeth loved in Billings, Montana where Art was a Link Aircraft Flight Instructor during WWII.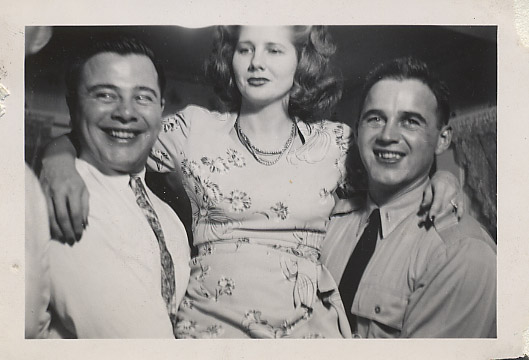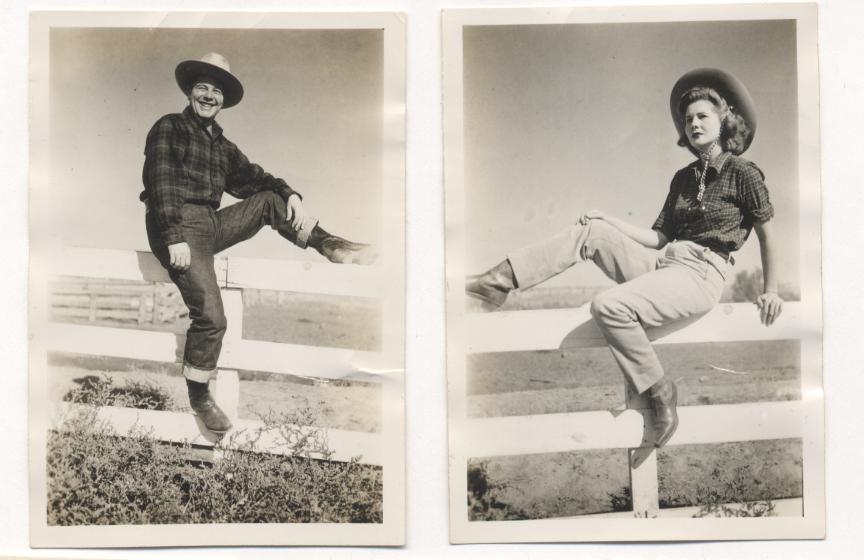 Art was married to Elizabeth for over 25 years.  They lived on the water at Warm Beach (near Stanwood), Arlington, and later moved to Everett, Washington. During his working career … Art was an owner of the Sipprell and Sons Piano Store, was a West Coast bus driver, a pilot for Morrisson-Knutson and finally retired from the Snohomish County Assessor's Office.  However, Art's big passion in life was sailing and flying.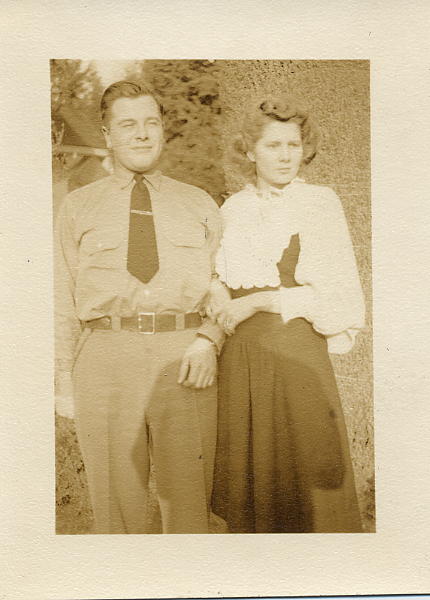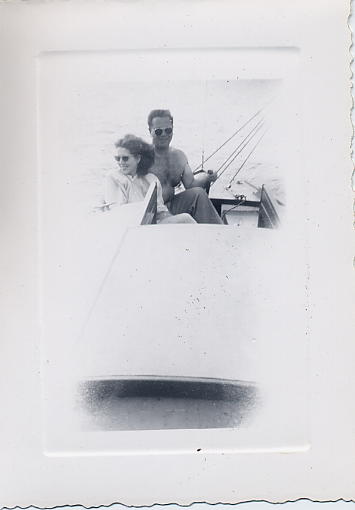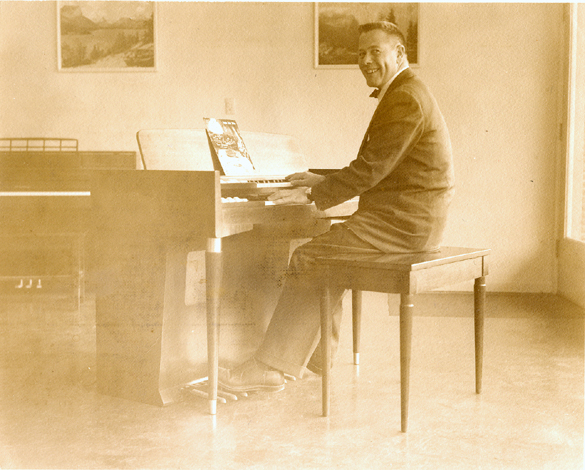 Another important passion in life for Art and Elizabeth was having a family.   In 1947 Art and Elizabeth adopted Elizabeth Ann (Libby).   Six years later Barbara Lee Sipprell was born. Shortly after Barb was born, the family moved to a new home they built in Everett.  Life was good, until 1967-68 when Elizabeth became very ill.  Barb who was 15 years old at Cascade High School and Liz who  21 at Western Washington University especially remember this time in their lives.    Art was a very caring and thoughtful husband and father.  He took tender loving care of Elizabeth during her extended illness with a word of complaint.  Elizabeth died February 4, 1968.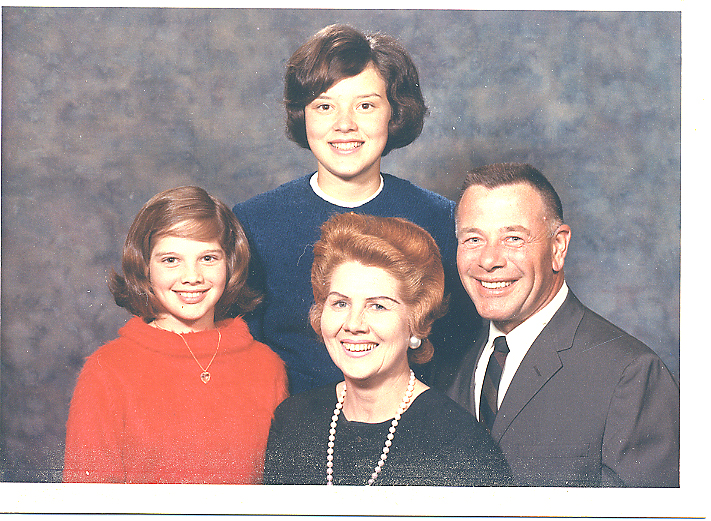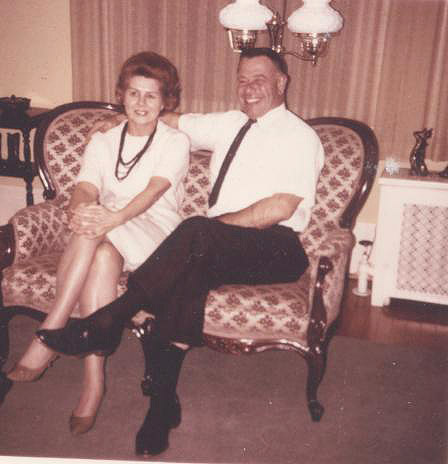 Second Marriage to Millie Close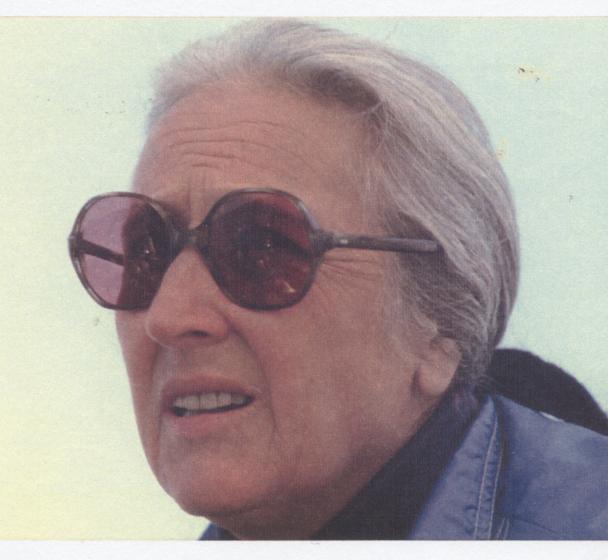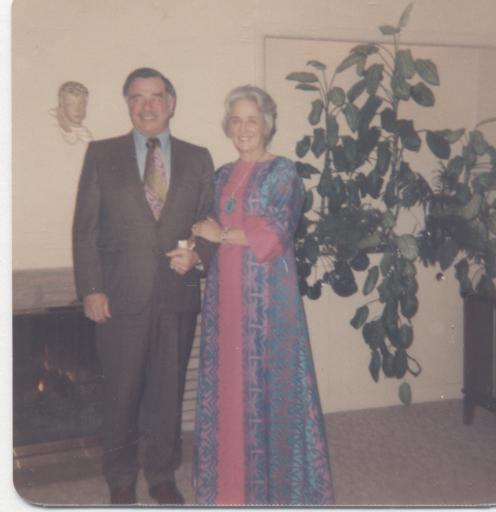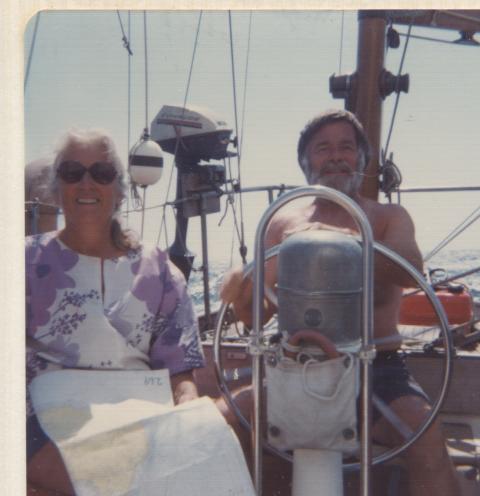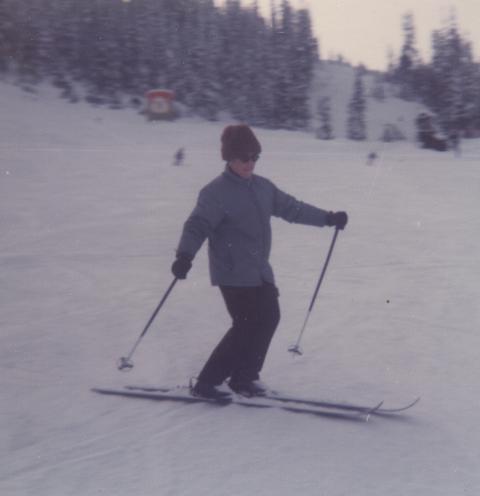 In 1970 Millie married Art Sipprell. During the 1970's,  Millie Close  was his sailing partner to Long Island in 1975, Hawaii in 1978,  and Alaska in 1980.   
Art had many dreams about sailing and Millie and Art tried their luck at off-shore sailing to Hawaii.  Pictures don't tell it all.  Millie and Art took Navigation Classes, learned to use a sextant and took off down the coast to Ventura, before taking off for the Hawaiian Islands.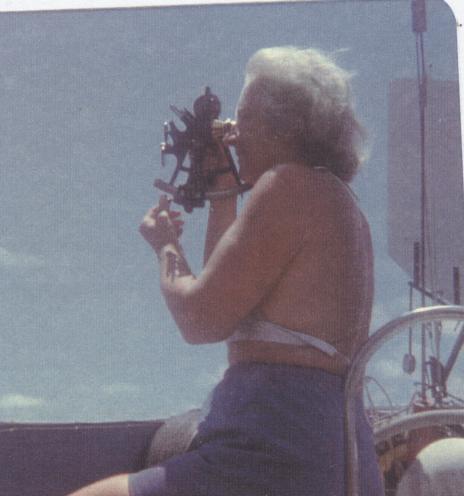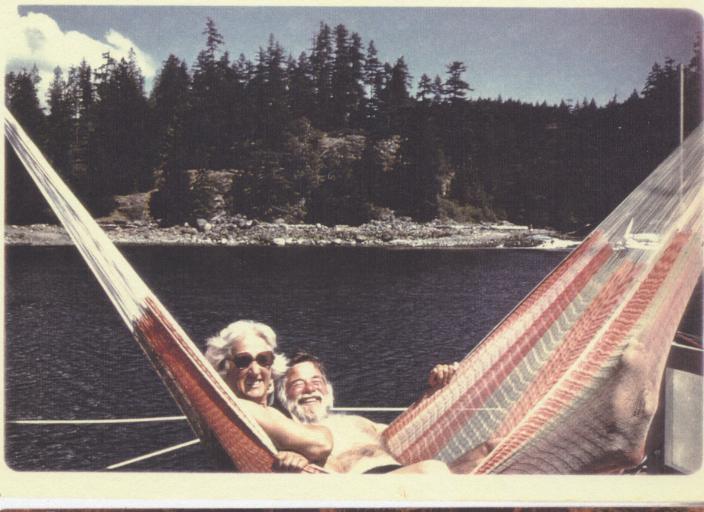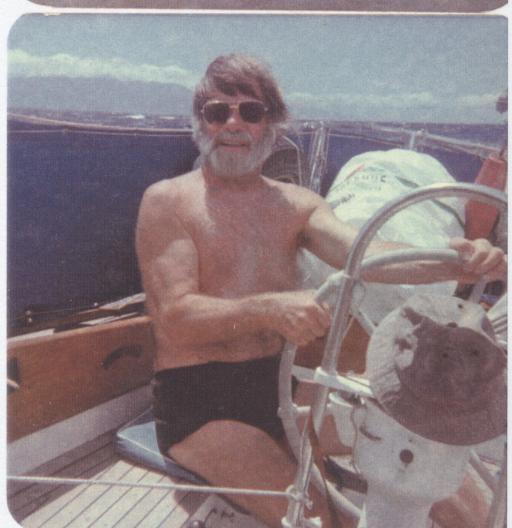 The Sipprell family learned about the art world of Chuck Close through his mother.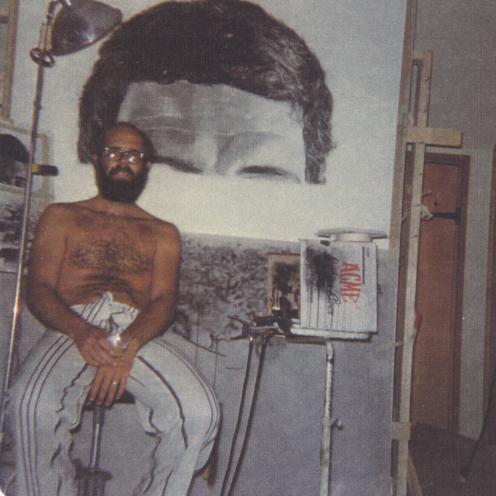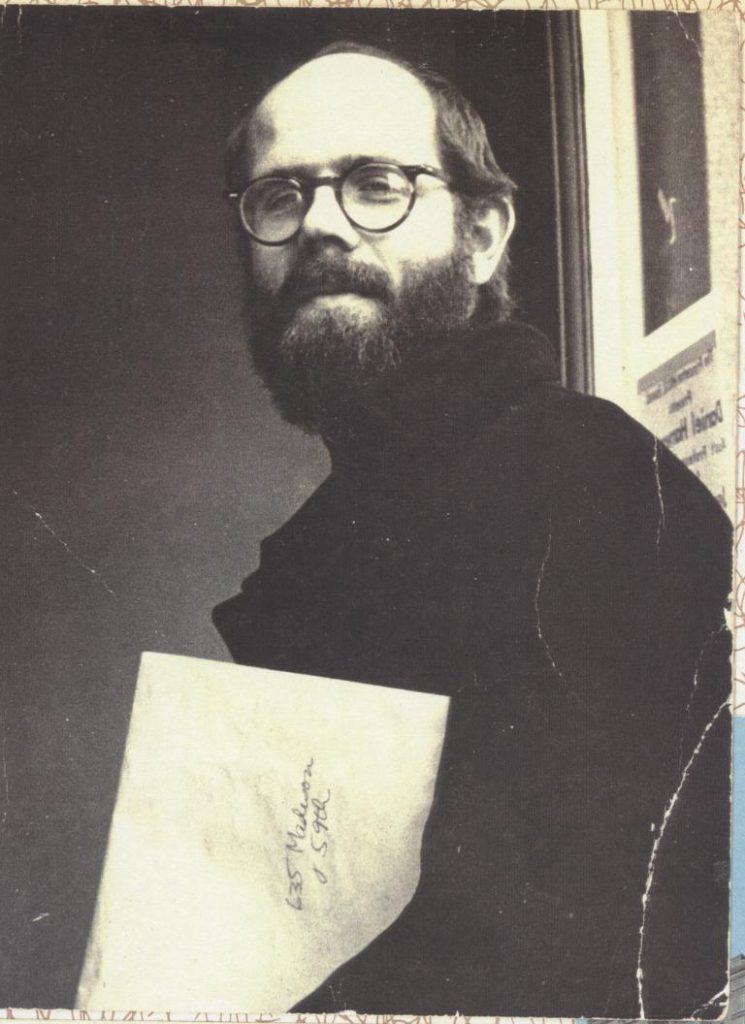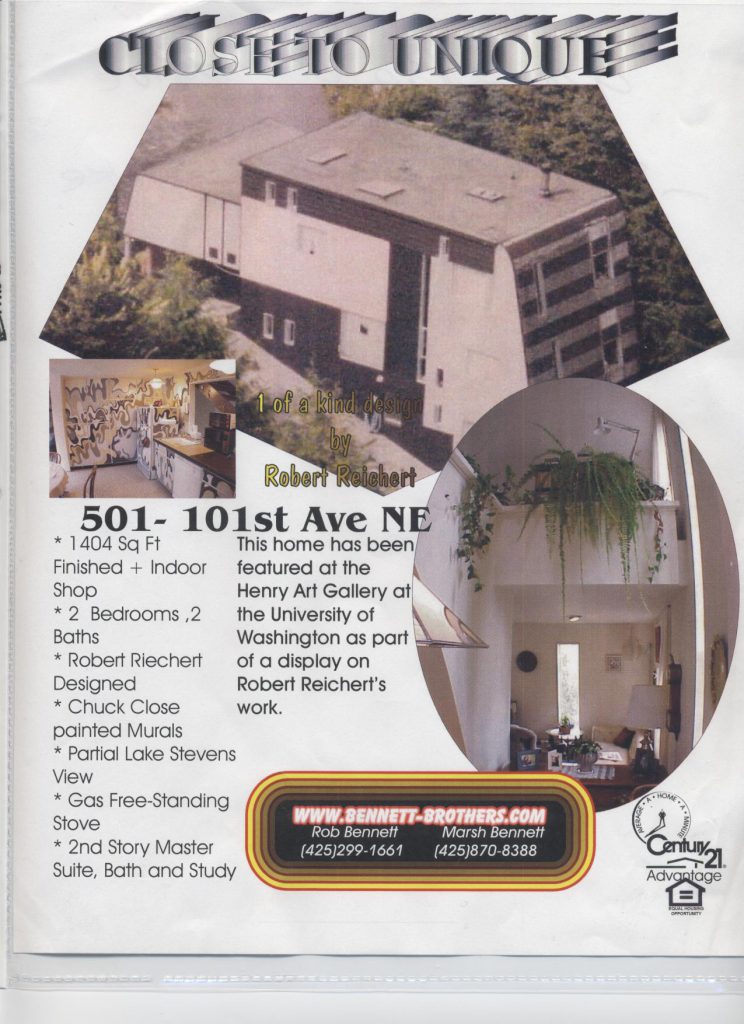 To read more about Millie  and Art – Go to Mildred Sipprell (Close) 
Art Sipprell's Third Marriage 
A few years after Millie's death December 30, 1980, Libby intoduced Art to her favorite friend and nurse at Garfield School.  
Jo Galbraith became Art's wife, sailing partner and a warm supportive grandma. What a family with Jo's three children and Art's two daughters, and grandchildren.  Friends and family welcomed Jo.  How could Art be so lucky in love and be able to follow his dreams. For 16 years thereafter, in the summers, Art and Jo sailed from Desolation Sound to the Queen Charlottes. 
During these trips many experiences with other sailors, particularly the Gray Goose Sailing Club….became conversation pieces around the fire on cold winter nights.  Another passion of Art's was storytelling.  He enjoyed telling sea stories or yarns…whether about sailing, flying, his Uncle Josh, or life in general.  Art expressed a sense of humor as well as true wisdom for life.
Art practiced archery, went swimming, baked chocolate chip cookies, and enjoyed trying his skill at calligraphy and drawing plans for boats.
Art also belonged to an exercise class at ECC.  Art was a voracious reader – anything on airplanes and homebuilts.  He knew every plane and every detail.  A member of EAA (Experimental Aircraft Association) he attended air shows in nearby Arlington and Oshkosh, Wisconsin.  He enjoyed trying his skill at calligraphy.  Was a regular patron of Henry's Donut Shop.  Rode his bicycle from Lake Stevens at 81 years old to the Snohomish Bakery for cinnamon rolls and coffee.
Liz and Barb will always remember how their father fought to survive cancer.  Art's courage and caring ways will be something long remembered by his whole family.  He was still planning to build a homebuilt aircraft with Bernie (his grandson) and planning to help Benjy build a houseboat.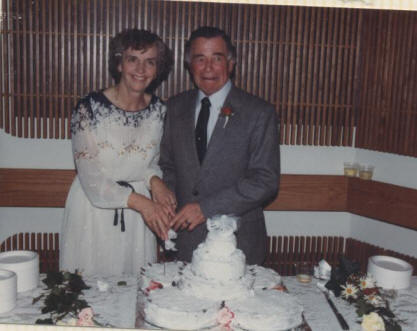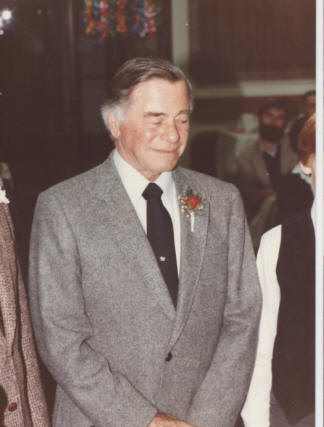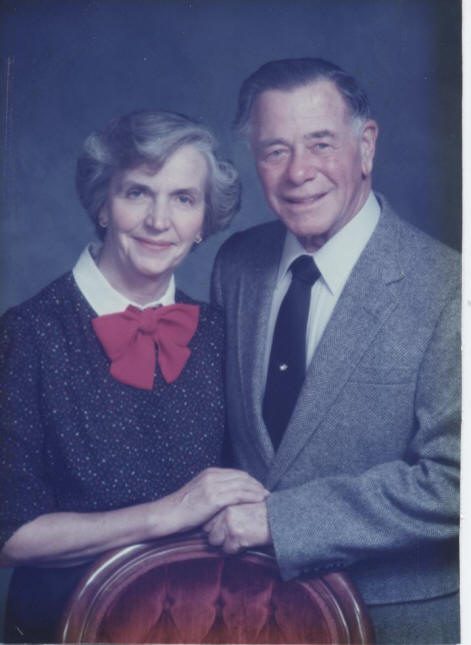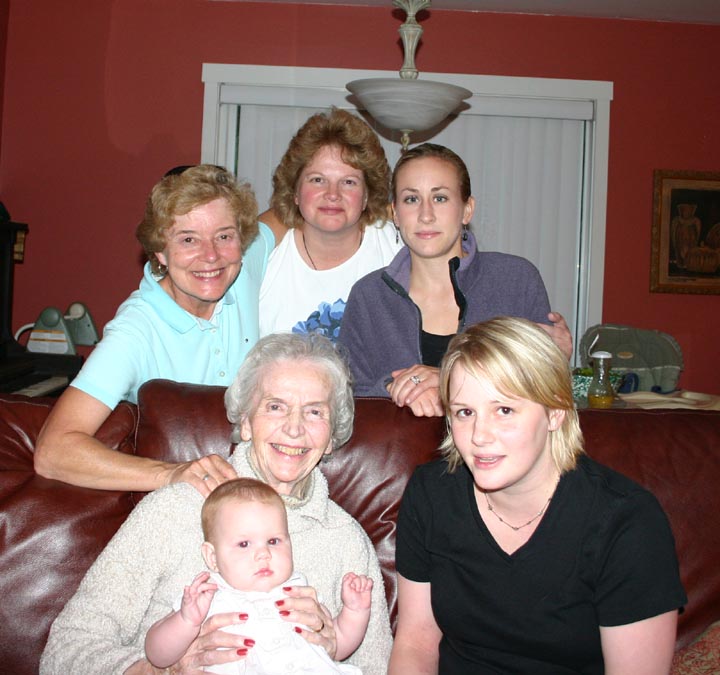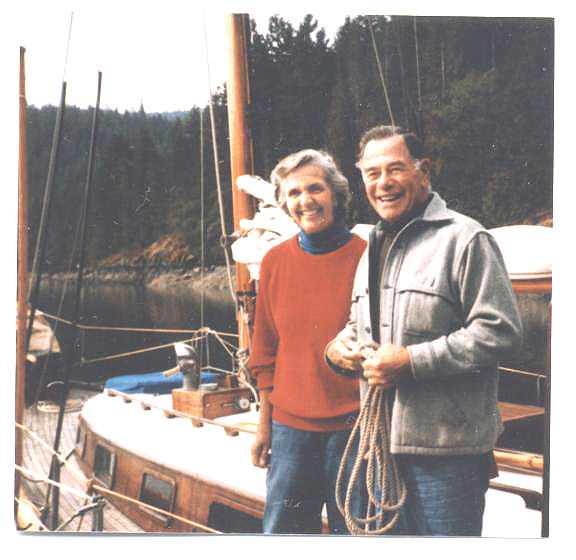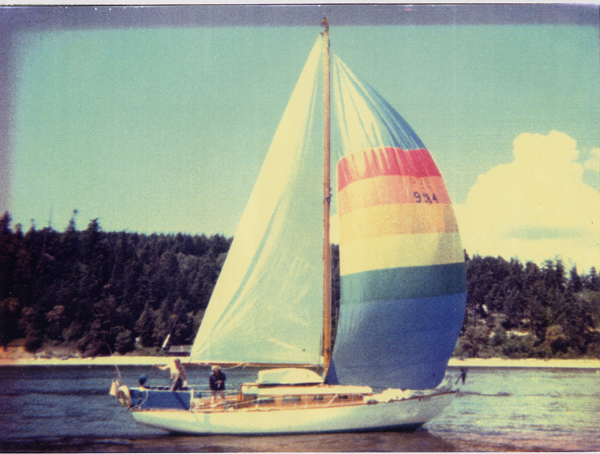 Our Dad, Art Sipprell        By Barb Washo
Dad had an adventurous spirit.  His worth was not tied to the mundane things of life such as his job or material possessions, and he certainly was not the type to stop living after retirement.  When we were growing up Dad always had an abundance of magazines on the planes and boats.  He would study plans on experimental flying craft and designs on boat building.  He built MYOT (My Yacht) in our carport and spent summer evenings with his family sailing in the area lakes and in the sound.  A trip to Whidbey Island was truly an adventure!  It took my sister a full year to talk Dad out of building an airplane after he sent for the plans on how to build an experimental craft.  Fortunately, a family friend owned a small plane so Dad could indulge his passion for flying.
His first love was sailing, however, and Dad was able to indulge his love of sailing to the fullest after he sold the house (1301 Pinkerton, Everett, WA) and bought Arabesque, a classic  36′ Cheoy Lee.  A trip to Hawaii, crossing the Pacific, was a dream come true for Dad.  Sailing to Alaska, Mexico, and one summer along the East Coast were also adventures he was able to indulge in.  Most of his summers though, were spent up in Desolation Sound, a truly beautiful place, where Dad formed many lasting friendships with others whose interests were similar to his own.
His trip to Australia and New Zealand with his beloved wife Jo was something they both enjoyed, camping out and exploring the country in the van they had rented.  Dad told me once that his father, Jim Sipprell, had told him as a child that in Australia the drains whirled around in the opposite direction.  The first thing Dad did after getting off the plane was to run into the men's restroom and flush the toilet.  Sure enough, it was true.
Dad also had a caring spirit.  When our mother became ill, we were fortunate to have our Grandmother Swanson move in with us and care for  Mom while we were at work and school, but the minute Dad came into the house he took over.  Her care often required Dad to be up in the middle of the night, but there was never one word of complaint from him.
We remember our Grandmother Palma Sipprell  being cared for in a nursing home.  They both held full time jobs, but even so, Mom and Dad spent several nights a week, plus weekend visits driving to Seattle to be with Grandma.  Neither my sister nor I ever heard a word of complaint from either one, even though as adults we now realize what an exhausting schedule this must have been for them.
Dad never gave up on living.  After being diagnosed with stomach cancer and undergoing surgery to remove his stomach, his mind was still on adventure.  Jo read to him from the true-life adventure books of Tristan Jones', a sailor.  Dad would still take short sailing trips in Arabesque when able.  We had that last summer with him when he was unable to leave, but stayed in the area taking overnight trips with Barb, Libby, Mike, Benjy, Bernie and Don.  He and Jo managed one last trip together to Washington DC.
Dad was active up to and including the day he experienced heart failure.  Jo's intervention gave us the time we needed to say goodbye to our Dad, Grandfather, Friend, and Mentor.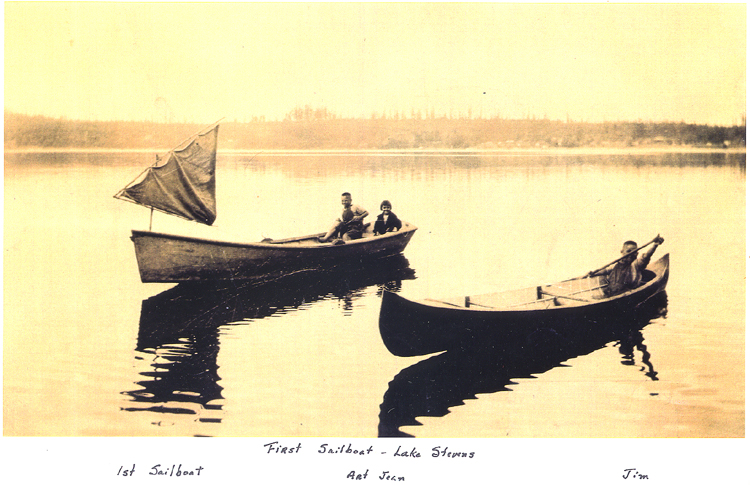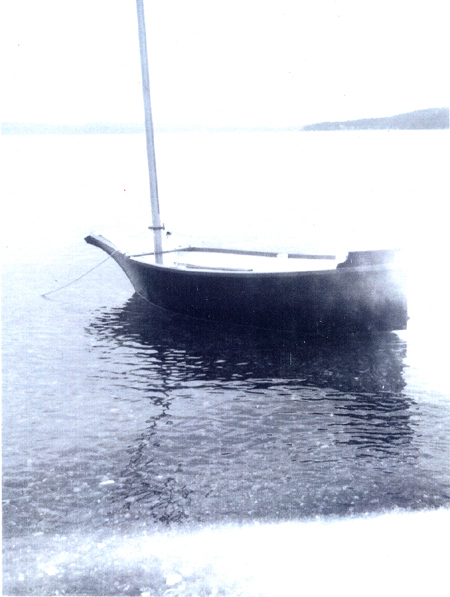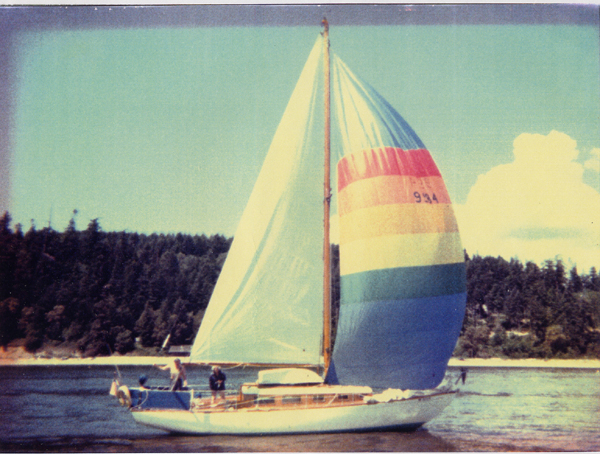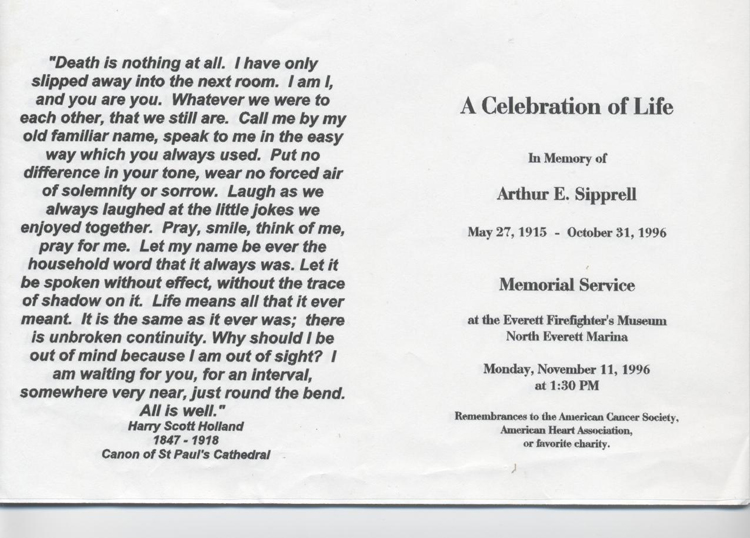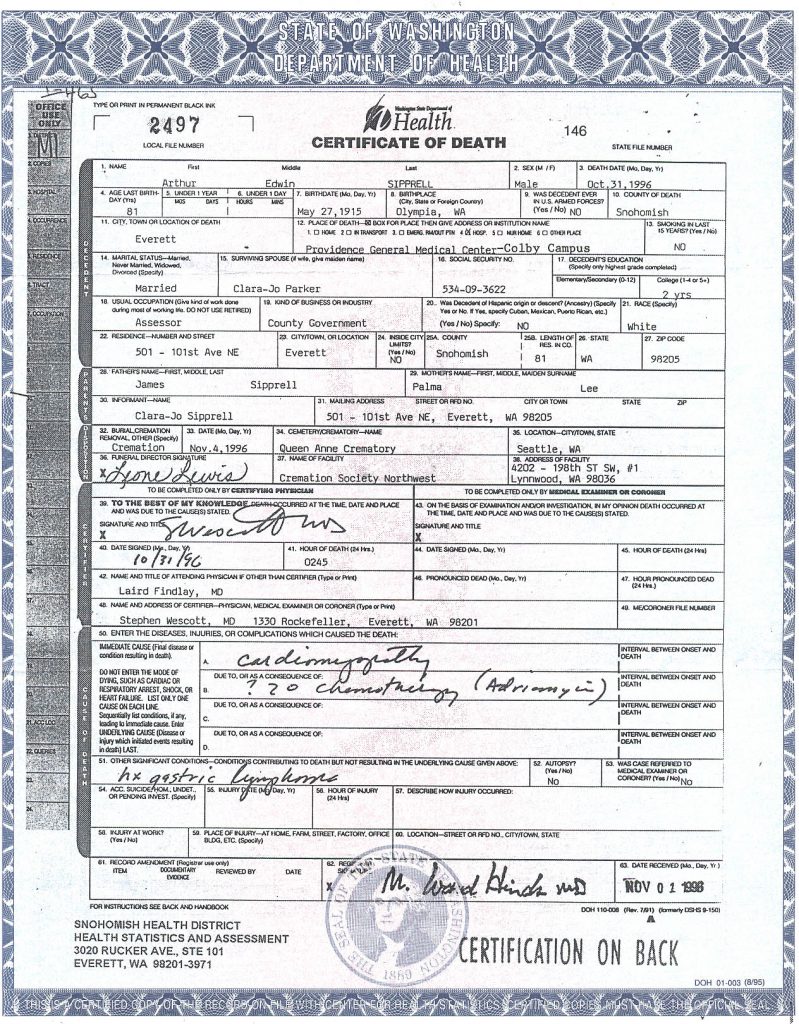 The Cookie Song

 By: Kris Forster
Dedicated to: Art Sipprell, a wonderful friend who loved cookies
 as much as I do.
                             God Bless You Art!!


 Oh the trouble with cookies, they always taste good
The trouble with cookies you eat more than you should
 It's so hard to stop with a limit of one
Too soon you have eaten them all one by one!
One time to preserve them we made up a list
To find out the reason so many were missed
We signed up and ate them
Our friends signed up to


And still they all vanished in one day or two.


 The trouble with cookies, they always taste good.
The trouble with cookies you eat more than you should.
 It's so hard to stop with a limit of one
Too soon you have eaten them all one by one.
The trouble with cookies they never taste bad
It's hard to consume them and still feel sad.
 Invented by geniuses long long ago,


 It's hard to deny them wherever you go!!


 The trouble with cookies they always taste good,
The trouble with cookies you eat more than you should,
 It's so hard to stop with a limit of one


To soon you have eaten them all one by one!!
 To read more about Clara Jo Galbraith Sipprell  (Parker) – Go the Clara Jo Galbraith Sipprell (Parker).