These photos were taken by Lynn Carroll Simpson using a camera that produced the negative on a 5″ by 7″glass plate.  It is estimated that the earliest pictures were taken in 1908 or so.  These plates were quite underexposed, so the quality is not very high.  However, much of the subject matter is not present in the existing picture collections, so we have provided them here.  Very likely, L. C. Simpson was not satisfied with the quality of the negative, and chose not to create a print.  L. C. Simpson was highly regarded for his expertise in photo composition.  These examples represent an experiment to see if a computer scanner could handle the plates, so we started with eight plates, of which five are presented here.  There are possibly hundreds of these plates held by various family members.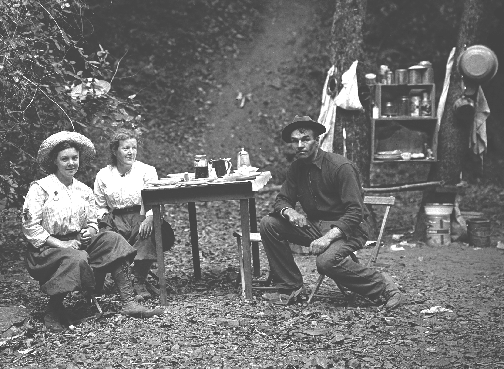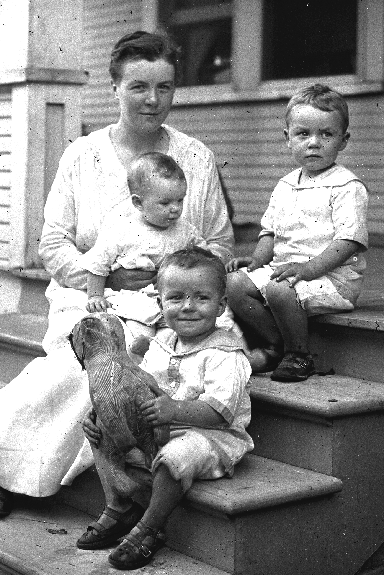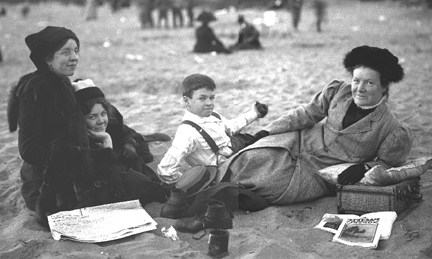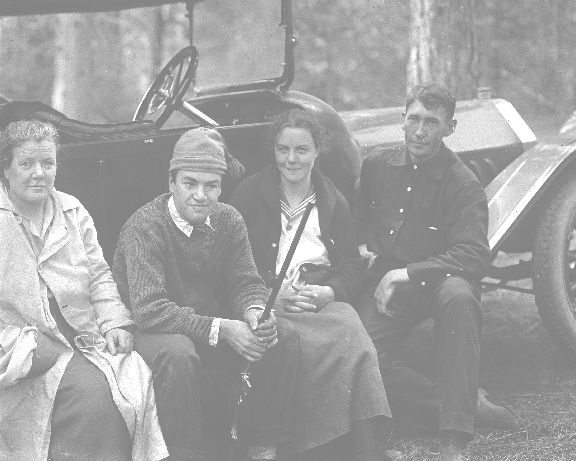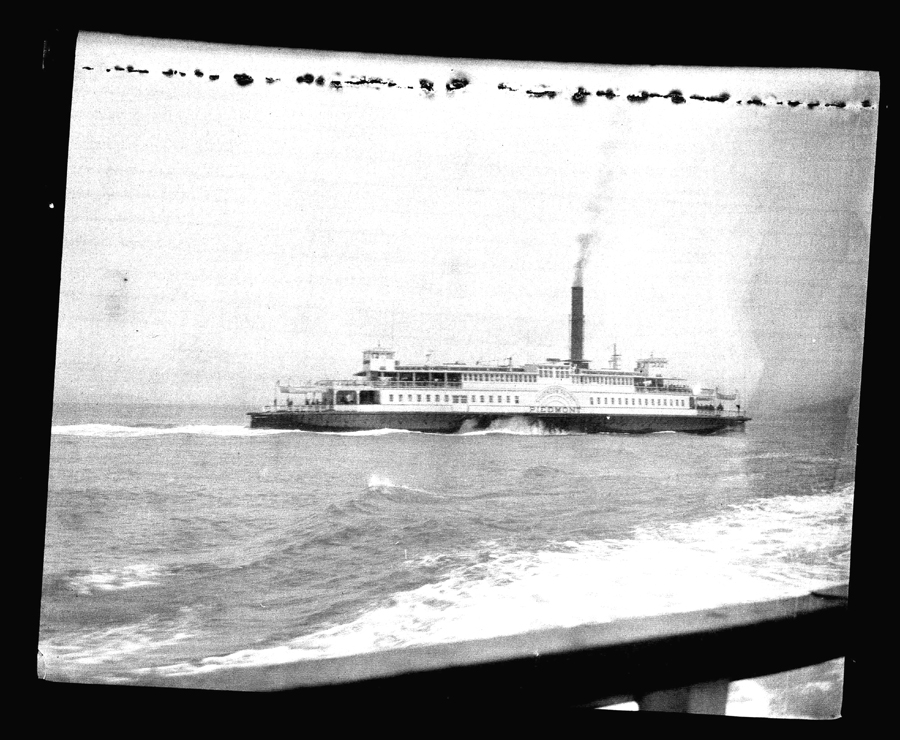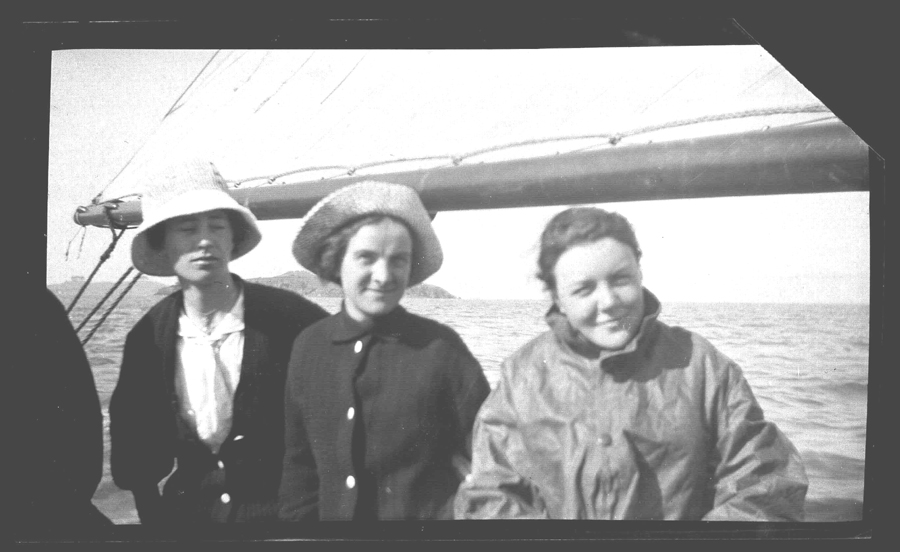 The photographs and descriptions on this and following pages are taken from a file created by David G. Healy in 1996.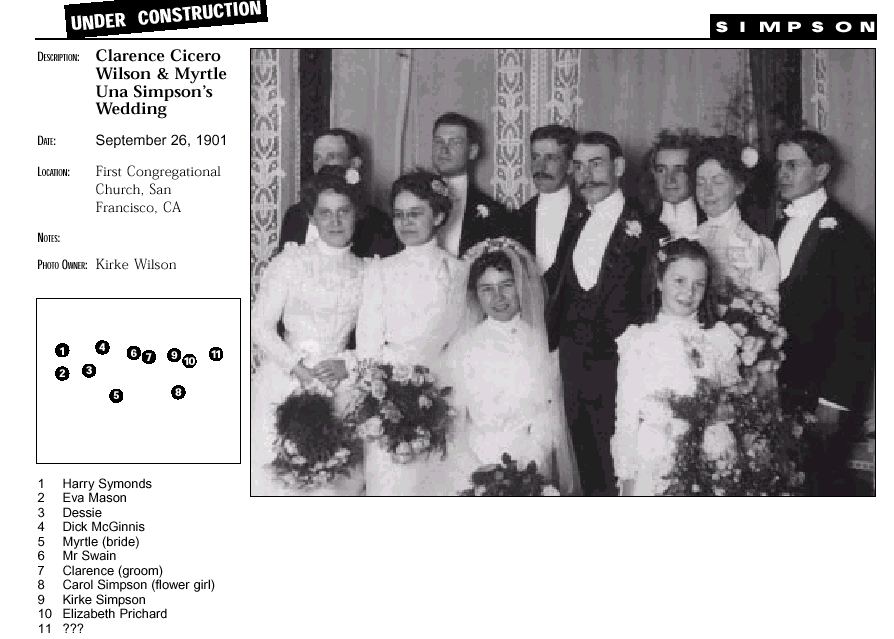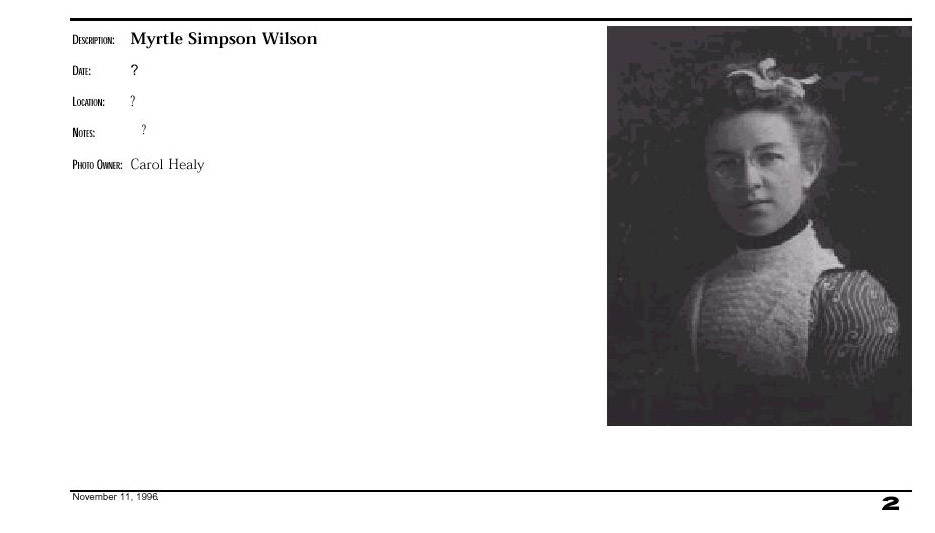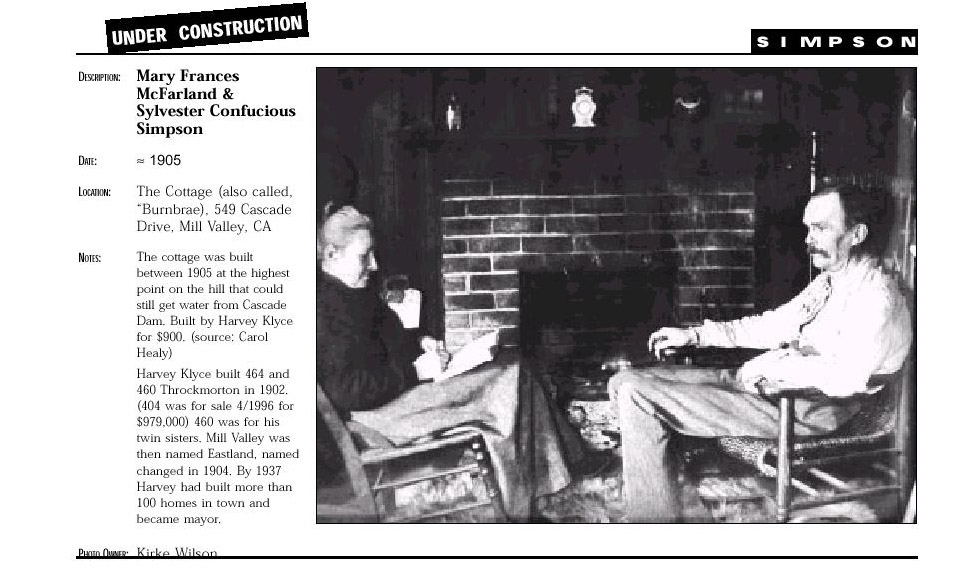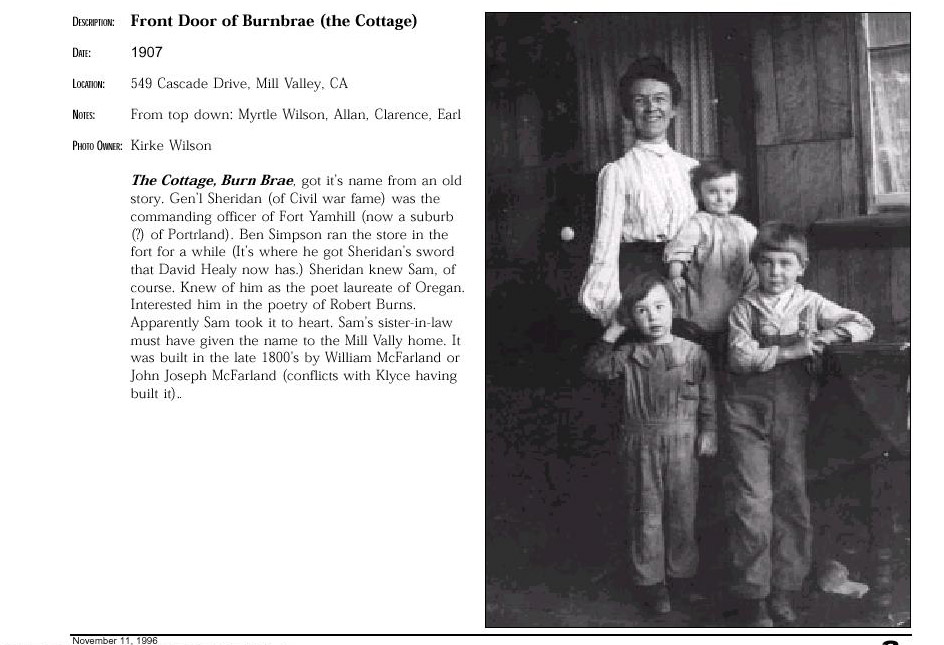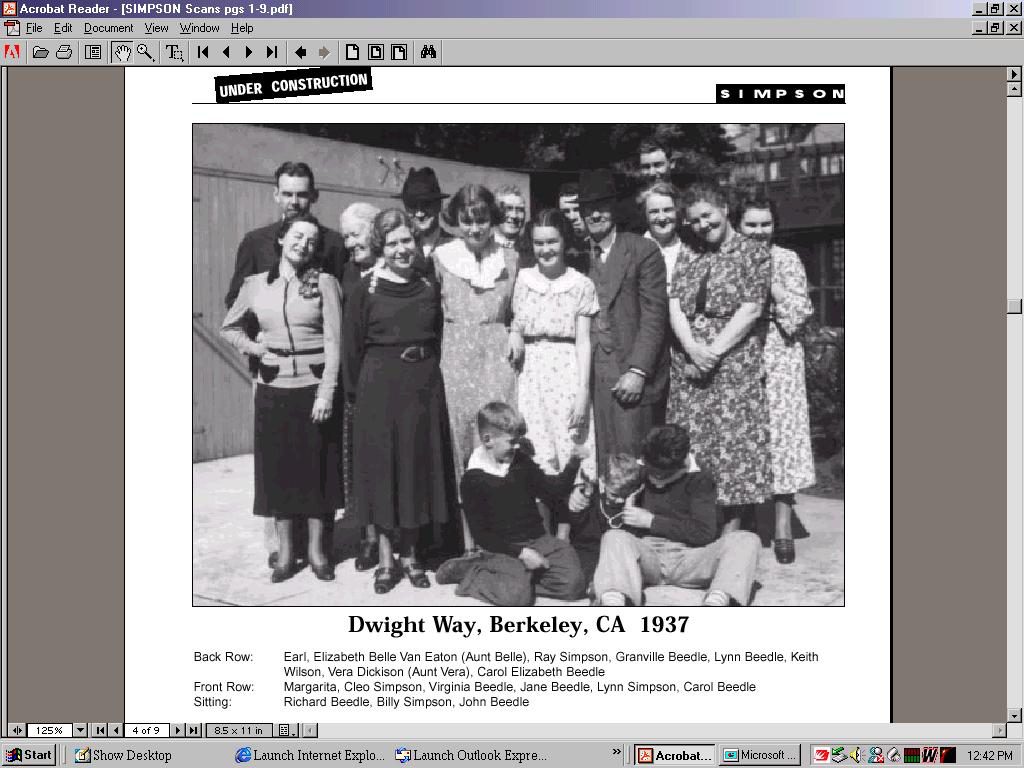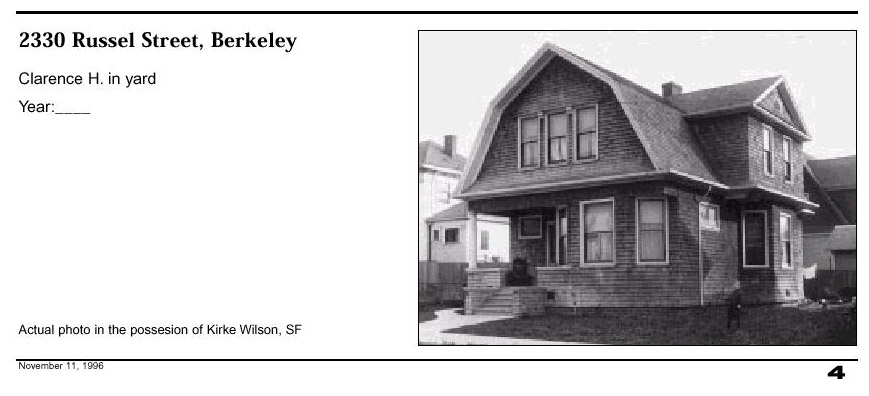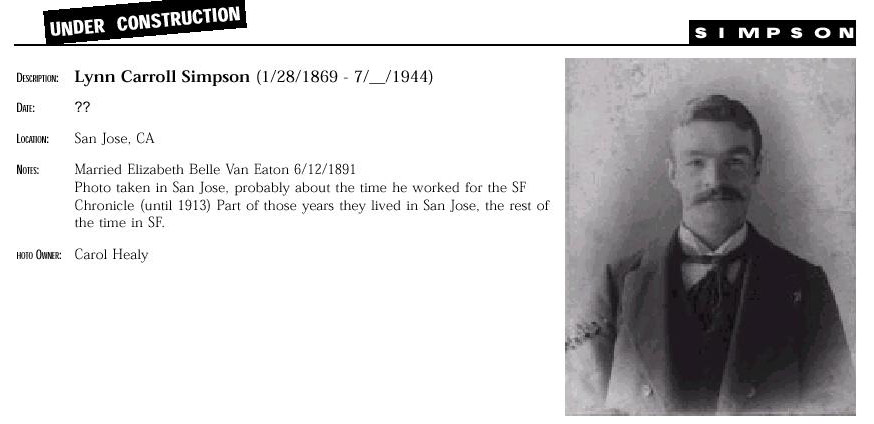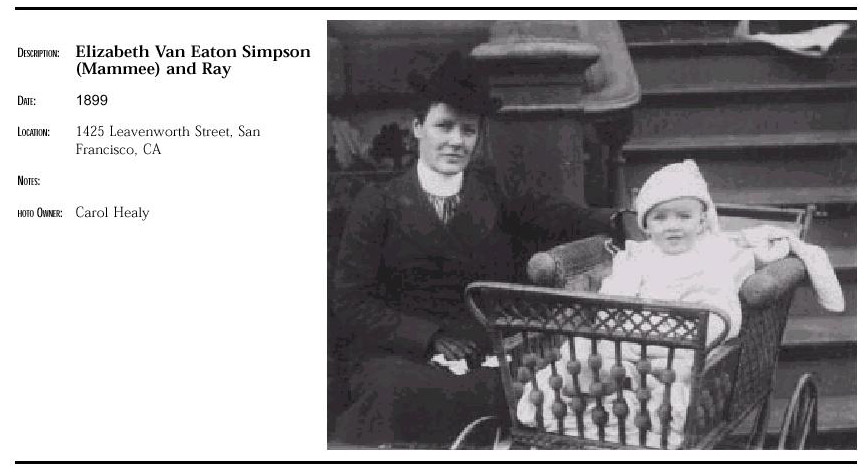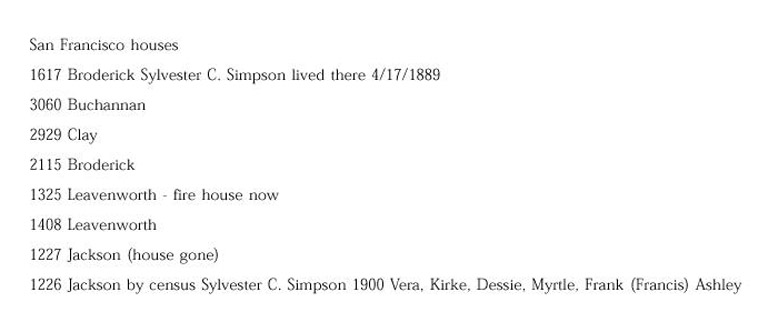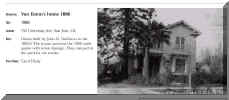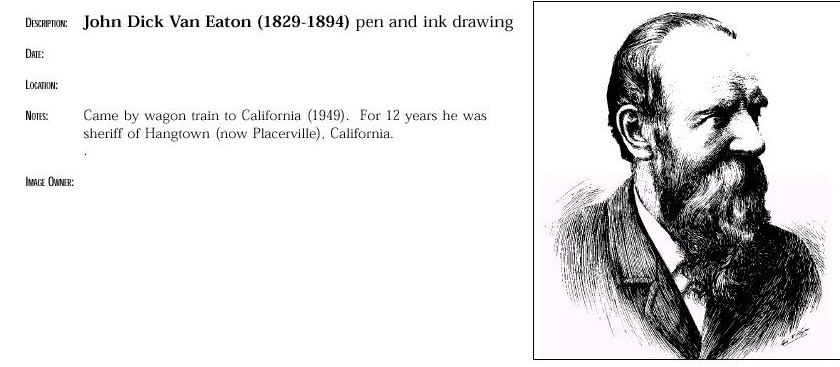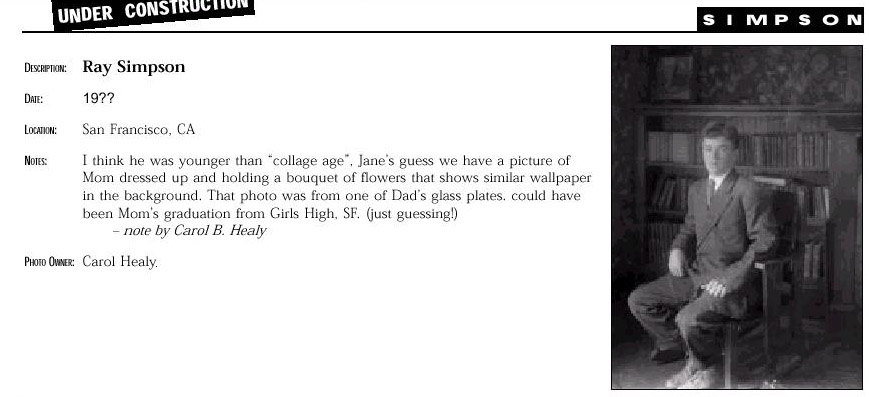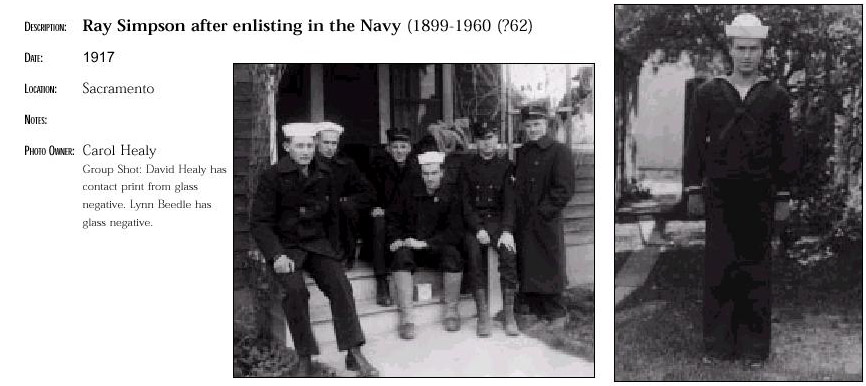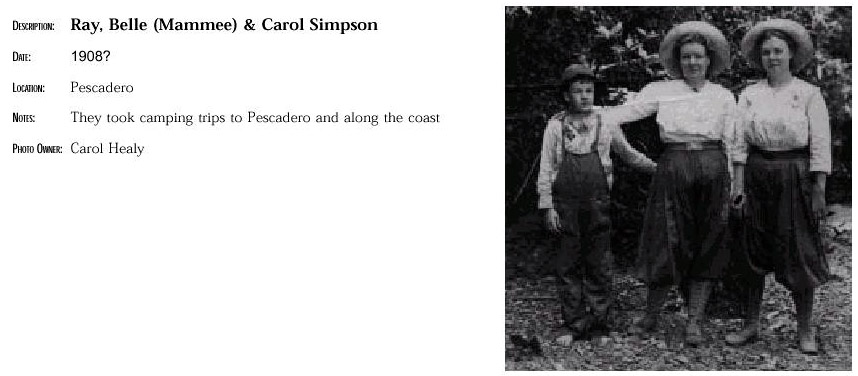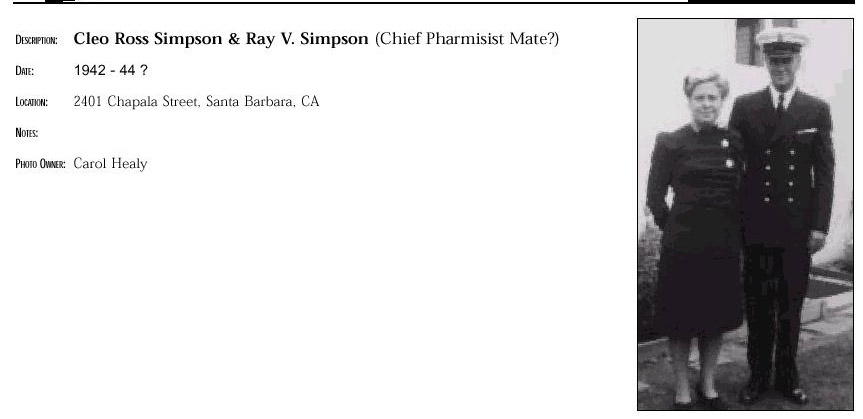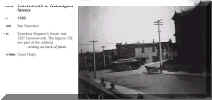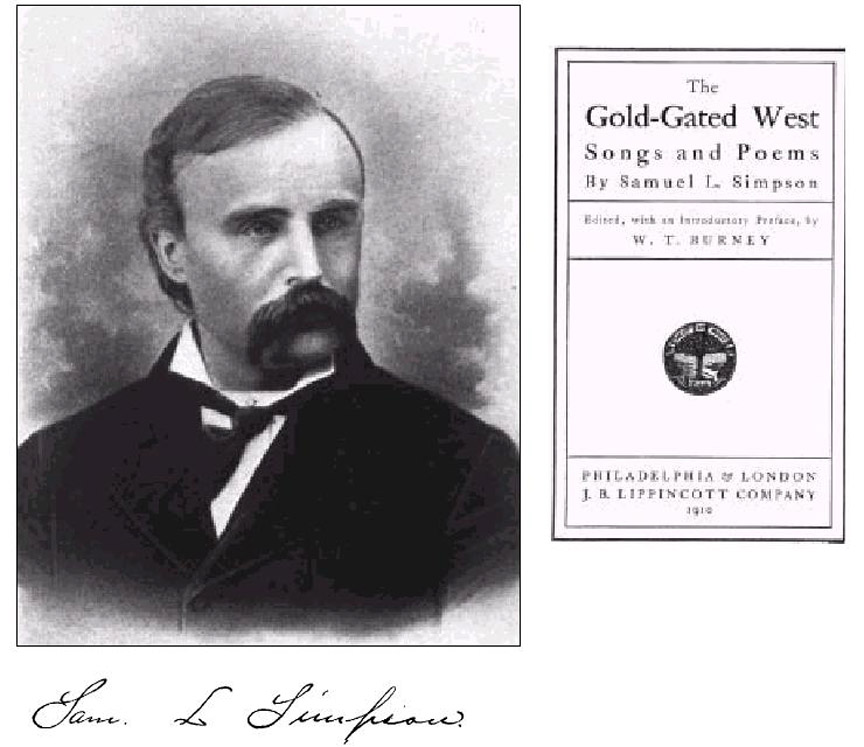 Note: The following information provided by Virginia Douglas on July 15th, 2001:
From the back of the Van Eaton Santa Clara Home Photograph:
" Family home of J.D. Van Eaton – l874 -l894. Inherited by Elizabeth  B. Simpson.
Van Eaton Family: John DickVan Eaton, Jane Stuart, Harriet Ellen, John V.,Elizabeth Belle, & Jane.
Home of Elizabeth B. and Lynn C. Simpson and children, Ray V.(Venti) and Carol (Enid) 1904 -1910.
755 University Ave., College Park, San Jose, California.
Picture taken l905, house wrecked by 1906 earthquake. Rebuilt l906.
House rented by Mrs. Eaton 1894 – 1898. Rented by G.B. Blanchard and family l898 – l904.
House rented from 1910 – 1912. Sold to The G.A.Bean family in 1913 or 1914.
Blanchard family: Mrs. Blanchard, Frank, Hiram,Estelle, Bowman, Sallie & Oliver (twins), Emma, May, Marcus, and Tom."
I added Ray and Mom's middle names – I also think that Venti was John Van Eaton's middle name.