SEPTEMBER 17, 1880 TO MARCH 9, 1978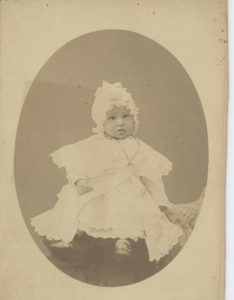 Daisy was born September 17, 1880 in San Francisco, California.  Her father was Judge Samuel Falconer from Canada  and her mother was Josephine Beckman from Louisiana. Her father Samuel immigrated to the Dakotas from Canada and homesteaded near Wilton, North Dakota.   Grandma Swanson preferred to be called "Daisy", rather than Ida.  Daisy had four brothers – Alexander Falconer, Frank Falconer, Manley Falconer and Howard Falconer.  She had one half-sister Lily Von Steiger (Baroness)  and one half-brother William "Willy" Beckman (Musician). 
Grandma Swanson as she was known to her grandchildren did not talk much about her "roots".   However, she did tell us about  Manley who chopped off her two fingers by accident. She was holding a piece of wood and Manley missed with the axe.  Grandma mentioned brother Frank and Howard who stayed up in Alberta, Canada. Grandma visited Frank and his family in Athabasca, Alberta.  
Daisy and Albert L. Swanson married in Wilton, N. D. in 1905 and were married for 53 years.  The Swanson children included Josephine Ann Swanson (Larsen), Elizabeth Falconer Swanson (Sipprell) , Norman Swanson and  a baby Herbert Swanson who died and was buried next to his grandfather Samuel Falconer in a cemetary near the family homestead.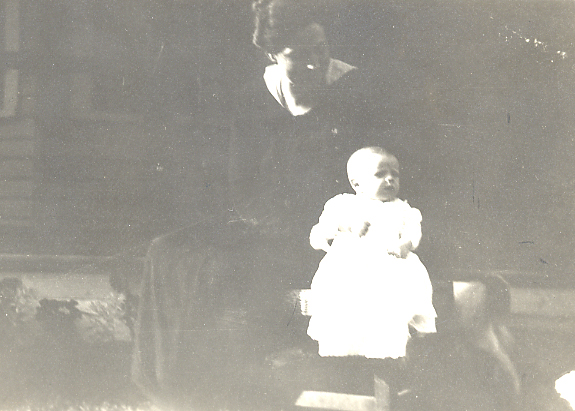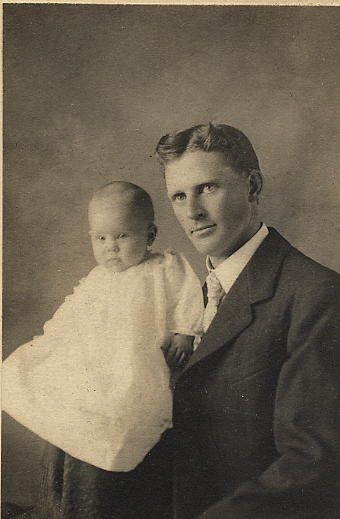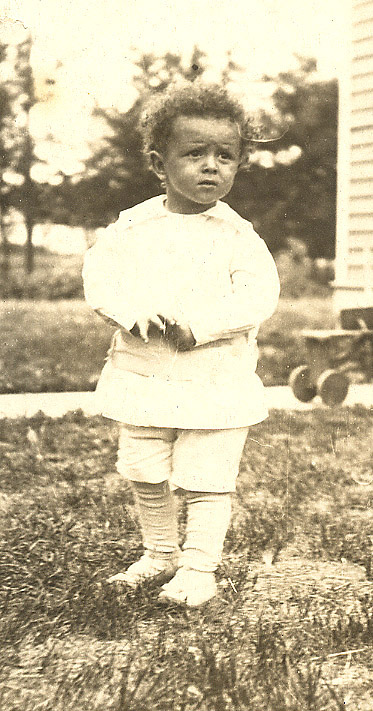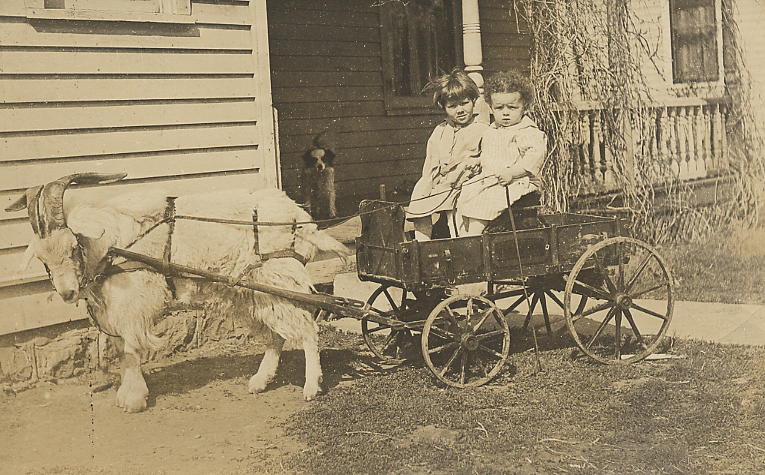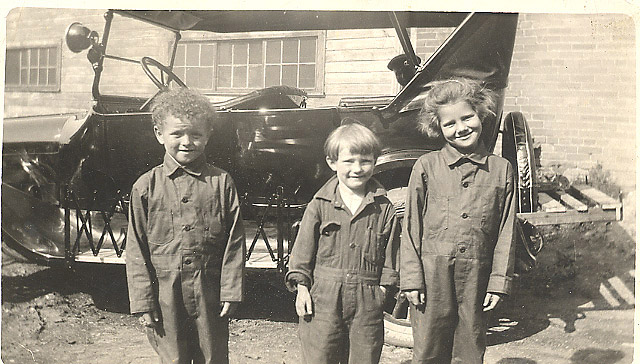 Judge Samuel A. Falconer lived with Daisy and Albert the last 10 years of his life in Wilton, North Dakota.  Lily Von Steiger and also a cousin Charolette also lived with the Swanson family part time.   
Ed Larsen speculated that the family owned a Theatre and Restaurant, also a Men's Clothing Store, even a Boarding House. When Don and Liz Healy visited Wilton, ND they located the original Sam Falconer Homestead and original home in Wilton.  From the evidence they could find,  Daisy and Albert owned a restaurant connected to a boarding house on the main street.   Grandma and Grandpa Swanson always said that Wilton, N.D. was a good place to be FROM. The winters were severe. The summers harsh.
The Swanson family left North Dakota around 1921 and relocated in Lake Forest Park, Seattle around 1923.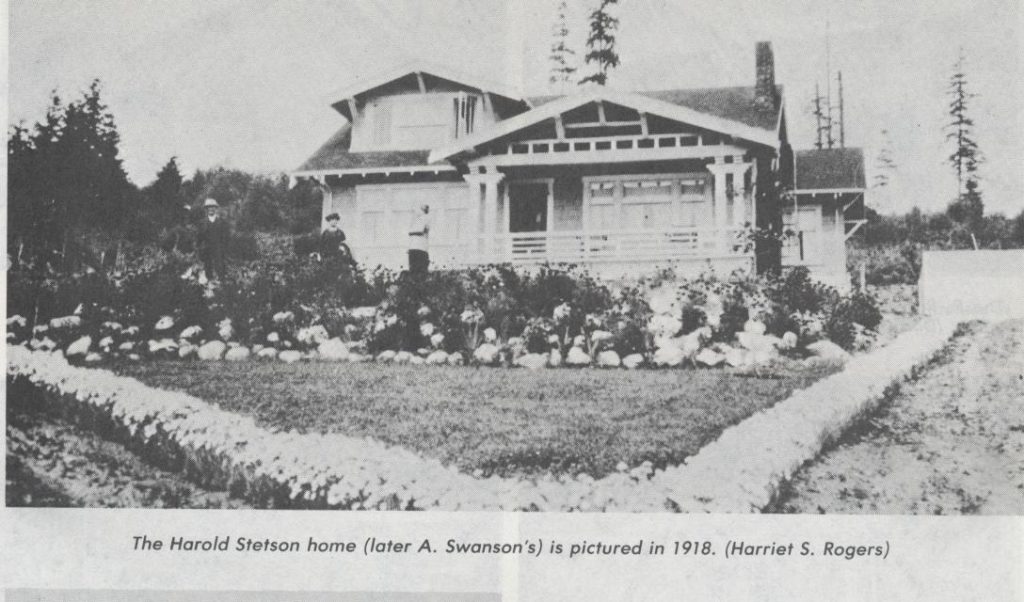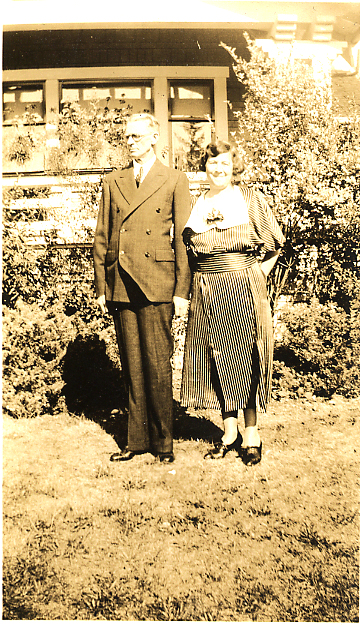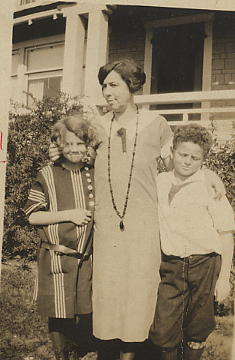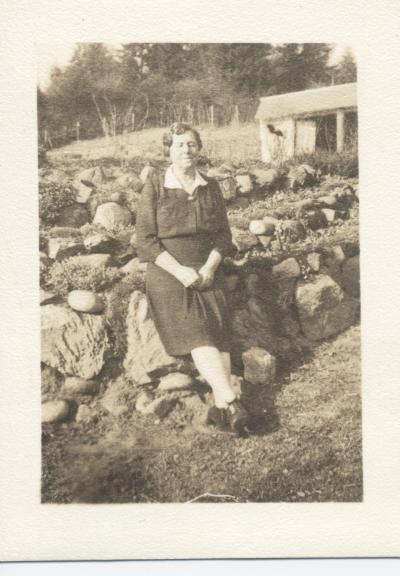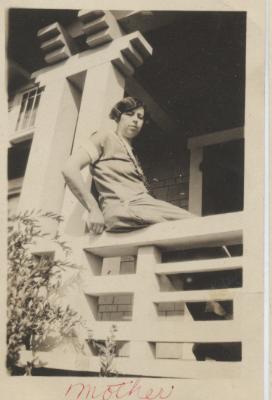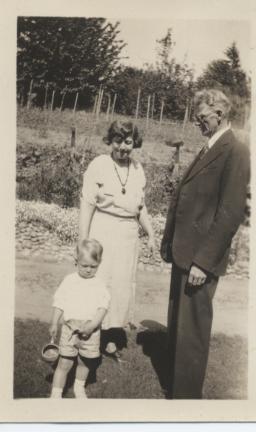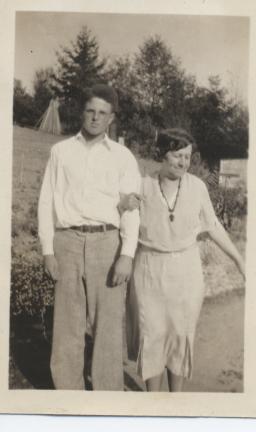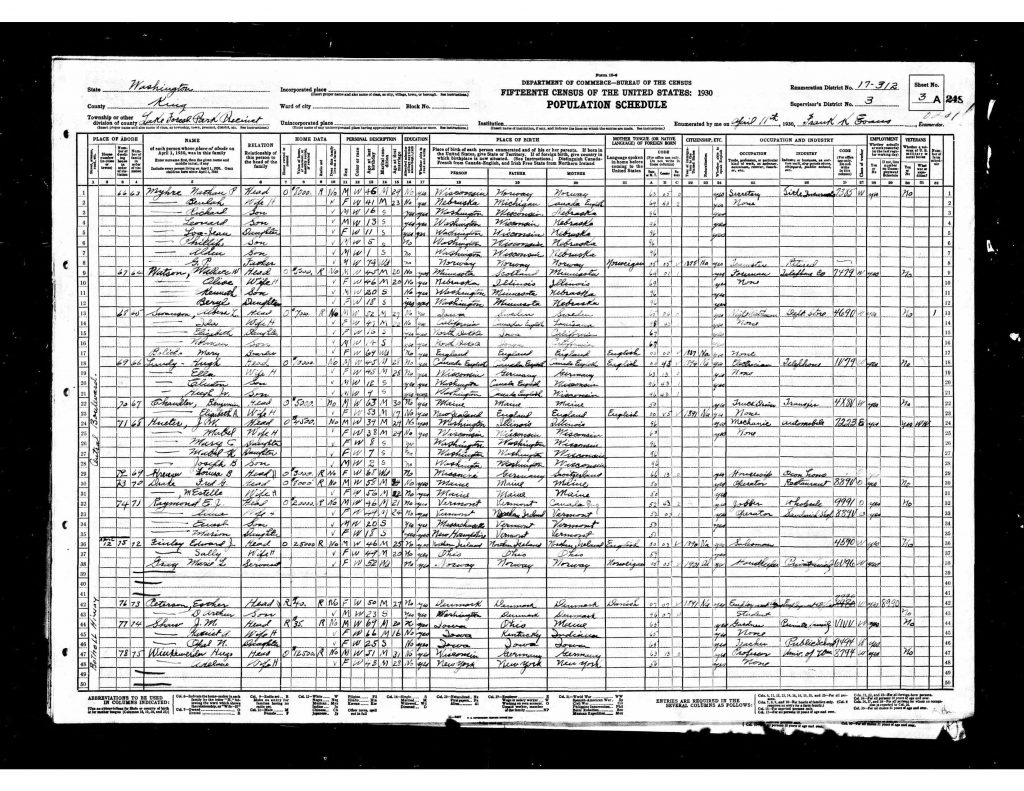 The Swanson children and grandchildren enjoyed Lake Forest Park – swimming, picnics, neighborhood gatherings. 
Louise Bender describes the Swanson Family in her book on Lake Forest Park.  Growing Up With LAKE FOREST PARK    By Barbara L. Drake Bender
SWANSON, Albert L. and Ida "Daisy" … 1923-?
The Swansons bought the home built for the Harold F. Stetson family on Central Drive about 1923 (Lot 7, Block 9, L.F.P. Addition). It is said that a Mr. Bissell, a builder, lived there earlier while building his own home near Gardner Gwinn's place.
  Mr. Swanson was a security guard for Frederick & Nelson Department Store in Seattle.  The Swanson children included Josephine, Elizabeth (1928 L.F.P grad) and Norman (1930 L.F.P. grad).  The family aided in fund-raising for both the school gym and the beach clubhouse.  Elizabeth Swanson married Art Sipprell who moved to the Park with his family in 1930.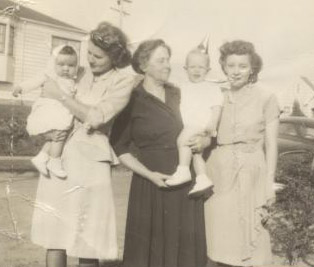 1950-58 Albert and Daisy moved when Albert retired to live at 509 Hillcrest, Arlington, Washington.  Here are pictures of family gatherings at the Swanson residence.  Daisy Swanson was well known for her fabulous cooking and gardening.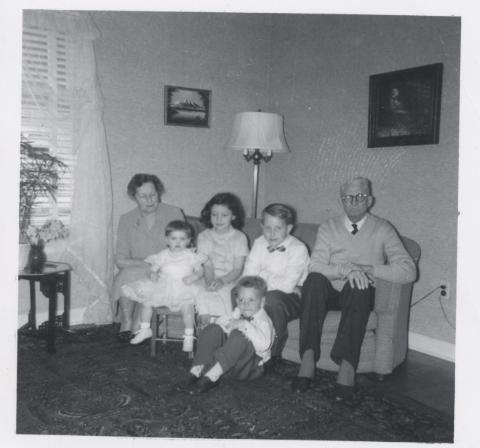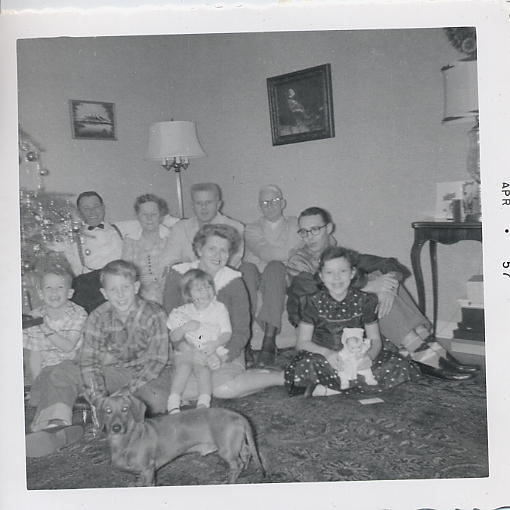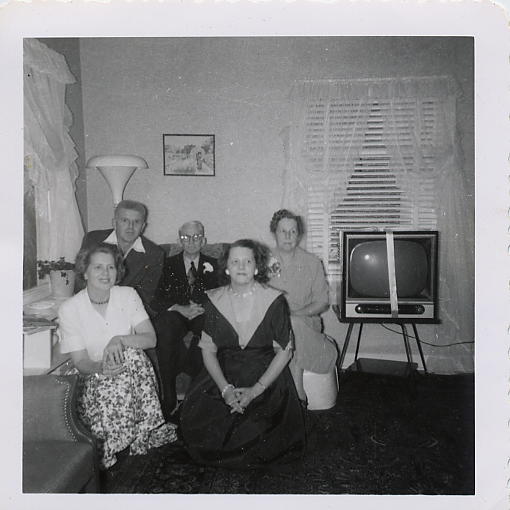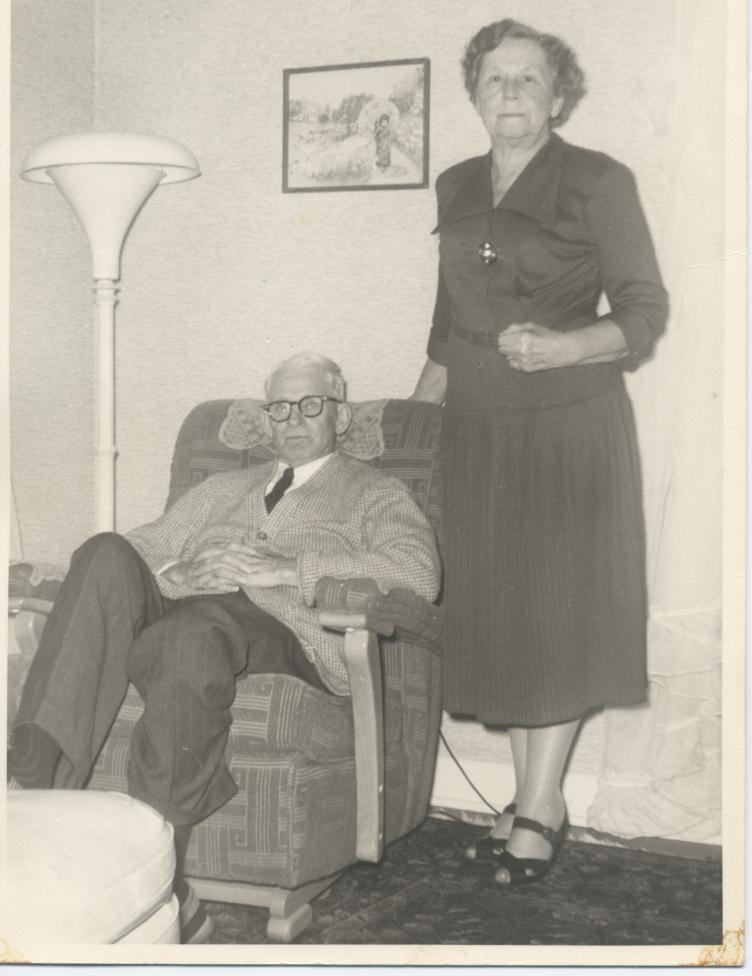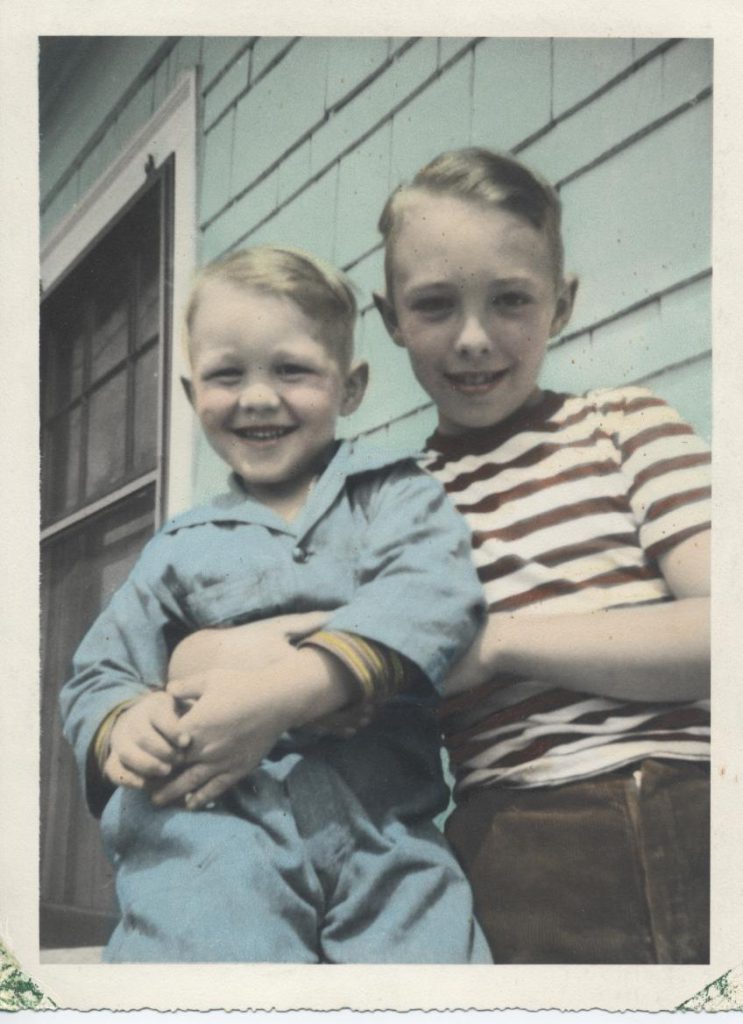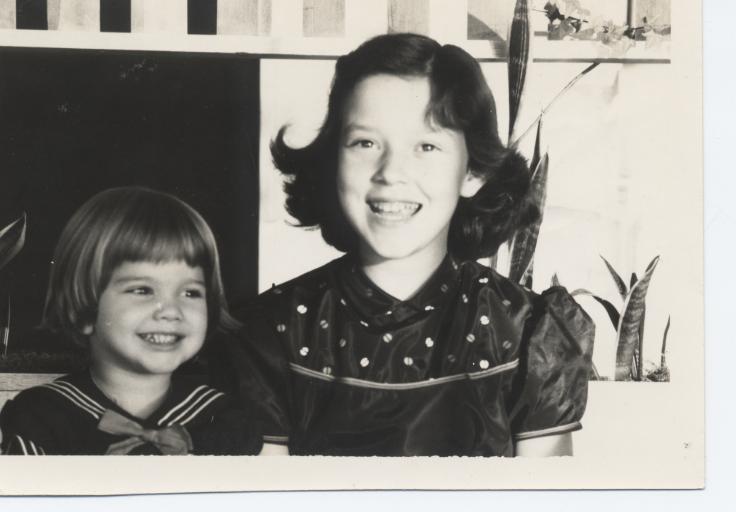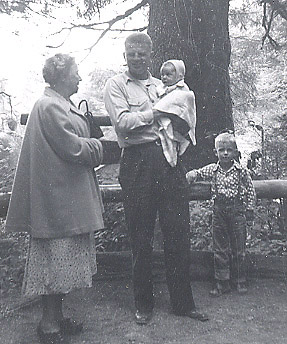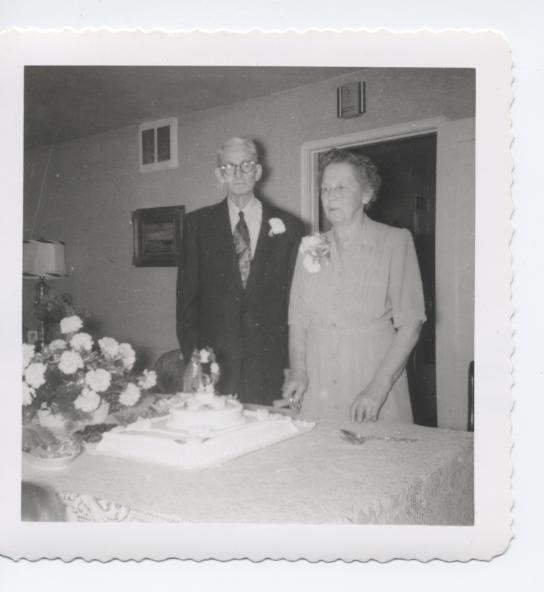 Albert and Daisy lived in Arlington, Washington.  They are shown here celebrating their 50th Wedding Anniversary.  Daisy moved to Everett, Washington after Albert died in 1958.
Memories of Daisy by Elizabeth Ann Sipprell Healy
I remember visiting Grandma Swanson's for Sunday dinners, all holidays and even times when I had the chicken pox and measles .  We were always welcomed!  I remember Grandma Swanson giving me soda baths to stop the itching when I had the chicken pox.  
Eddie Larsen told me a story about one summer when he asked my grandparents to go on a trip. When he arrived to pick them up I was sitting on my satchel hoping to go along, too. Grandma Swanson asked it it was okay for Elizabeth Ann to go on the trip to California, too. Eddie choked out a yes, I guess so. Evidently he hadn't planned to take me on this trip at all. I always thought it was "his" idea.
On the trip I remember driving to Bryce Canyon. We had to get up very early 4AM to travel a long way to our next destination. Grandma always thought of everything usually. But this one morning we traveled about an hour and Grandma remembered that she left her false teeth in a glass of water near the bed. Oh no! We had to go all the way back.  Boy did we laugh about this in later years.
I remember how hard my grandma worked in her garden raising healthy vegetables and flowers. Whenever I see begonias, gladiolas, purple lilacs I think of Grandma's beautiful garden. I remember a little mongrel dog named Snapper. I remember Mr. and Mrs. Kellogg's chicken yard in the back of Grandma and Grandpa Swanson's. We went to visit the Kellogg's often.
Grandma's cookie jar was always filled with "rock cookies" and/or orange slices.
Grandma and Grandpa's house always had wonderful odors… freshly baked rolls, fried chicken, creamed onions, vinegar w/tomatoes and cucumber slices, fruit salad with whipped cream, and don't forget the freshly made cinnamon rolls.
Grandma would rise early to make turkey stuffing.  I can remember her grinding up the giblets. Crying over the onions. Mashing the fluffy mashed potatoes and that delicious gravy.
Eddie later told us that Grandma and Grandpa lived off very little from Social Security. I remember Grandpa sitting on a tall kitchen stool figuring out the best grocery buys. He would drive off in the old black Chevrolet shopping at Safeway usually coupons in hand. Grandma never drove, never wore pants, only wore tailored dresses. She loved all her grandchildren very much!
Barb remembers if we stayed overnight we had to hurry to sleep, because Grandma snored a bit loudly.
TV was new thing! Favorite shows included Lawrence Welk, Wrestling, As the World Turns (Soap Opera), Days of Our Lives, News, … black and white, but full of life!
Grandma moved to Everett when Grandpa died. She lived in a small apartment in the north part of Everett at 1714 18th Street, Everett, Washington.  She always fixed the most wonderful Sunday dinners.
Around 1968 Daisy helped take care of our mother (Elizabeth) when she was diagnosed with polymiacitis.  Grandma Swanson was a caring, generous, thoughtful, loving wife, mother and grandmother.  In those days Grandma didn't worry about telling us all about her family roots.  
She was close to her brother Frank in Athabasca, Alberta.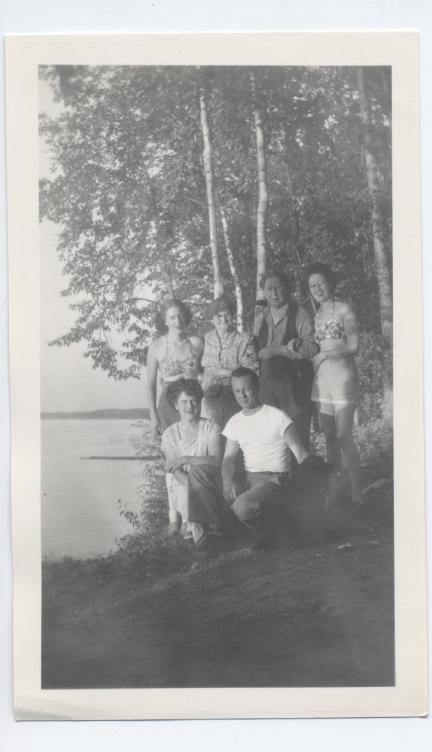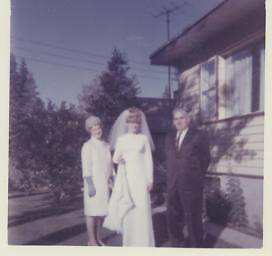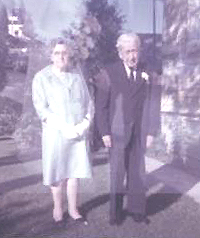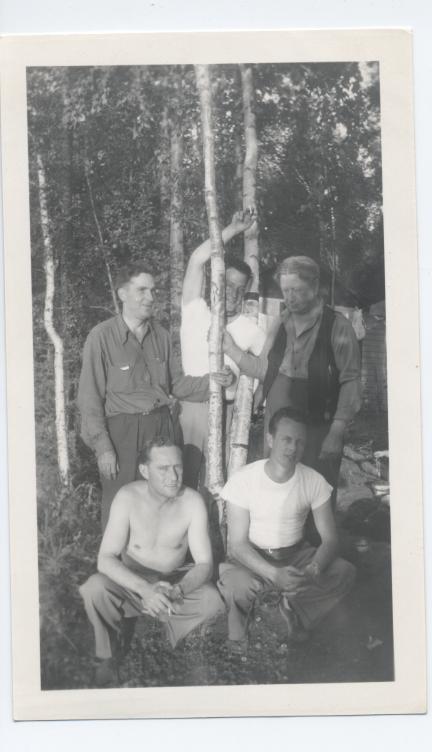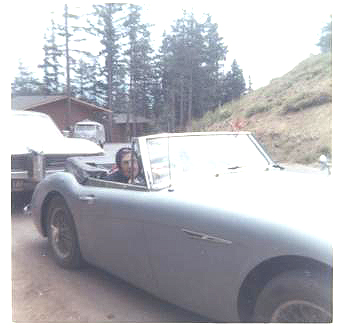 Memories of Daisy Swanson with Norm, Bettie, Bill and Jim Swanson in Beaverton Oregon and West Slope Oregon.  Daisy loved spending time in the Portland area.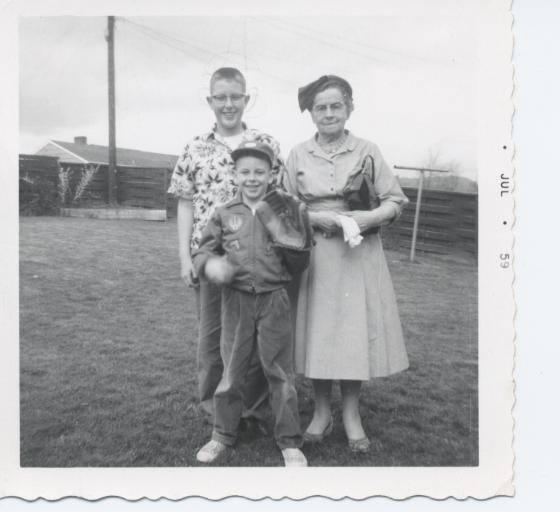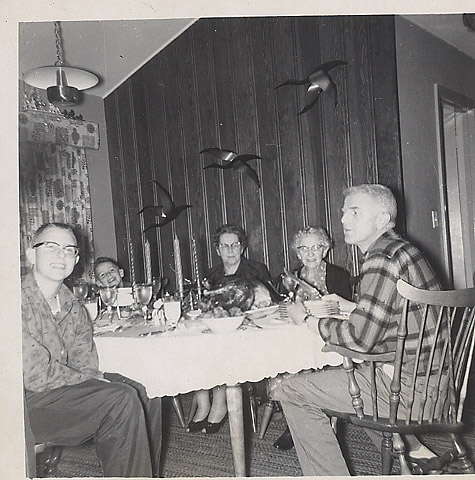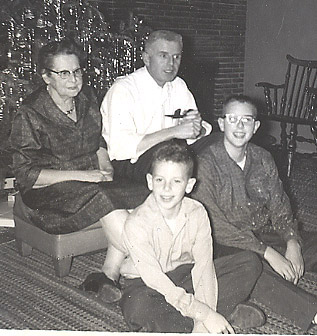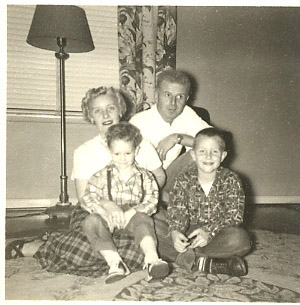 Alan Larsen (son of Josephine Larsen Wescott) married Carmilita O'Neal  who had two sons Eddie O'Neal and Robby O'Neal.  Alan and Carmie had William Larsen (Billy).  This added three great grandson's to the Swanson Family.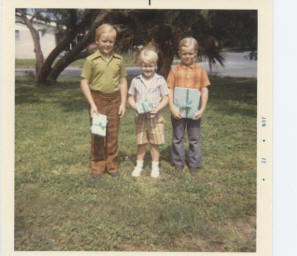 We never heard much about the family history.  We were probably too busy playing and having  fun and into our own lives.  Now I would like to know more about her mother, and father and what she and grandpa did in Wilton, N.D.
Daisy did talk about the family farm in Kearney, Nebraska. Albert and Daisy kept the farm and raised different crops – wheat, oats, and sorghum.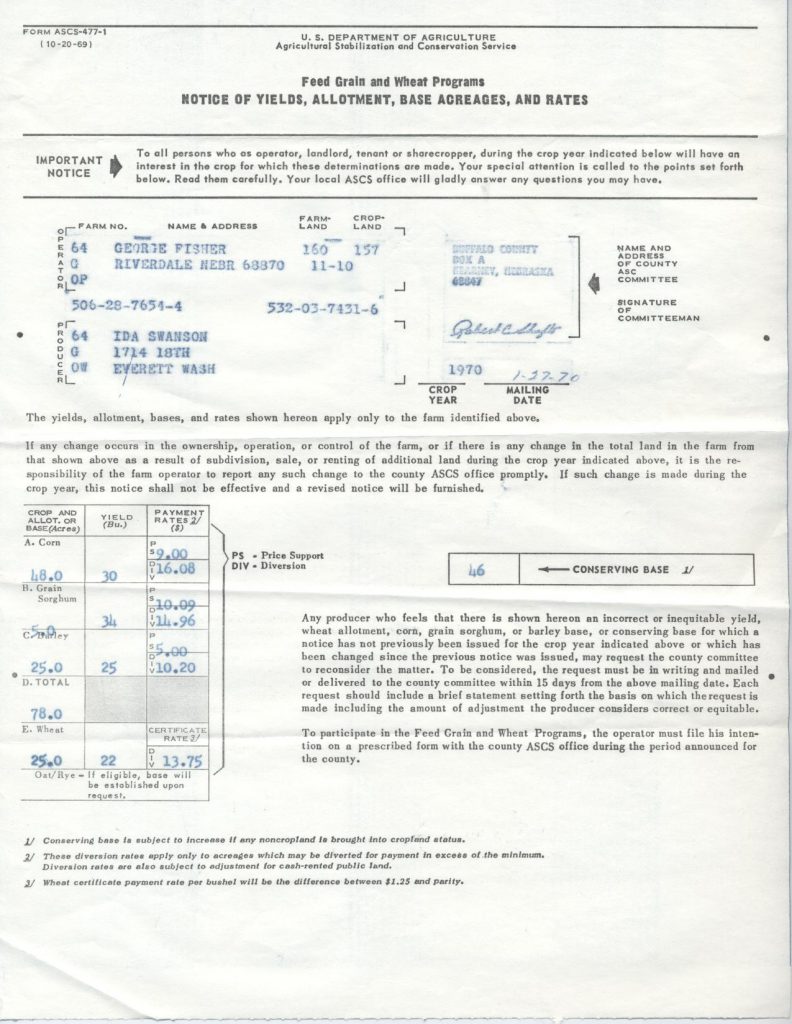 When Daisy Swanson died she left the farm to her children and their children.  Daisy left us a legacy of how to live a good life and treat others.  She was a model to her whole family by taking care and loving her whole family.  She was actively involved with all of her grandchildren and very beloved by all.  Every Christmas, Thanksgiving, Easter, and Birthday, she is still remembered for the  love and marvelous family dinners she prepared.  We will all remember her vegetable garden and flowers, especially her begonias and lilacs.  We wish  our grandmother was alive today.  Boy what questions we would ask her.