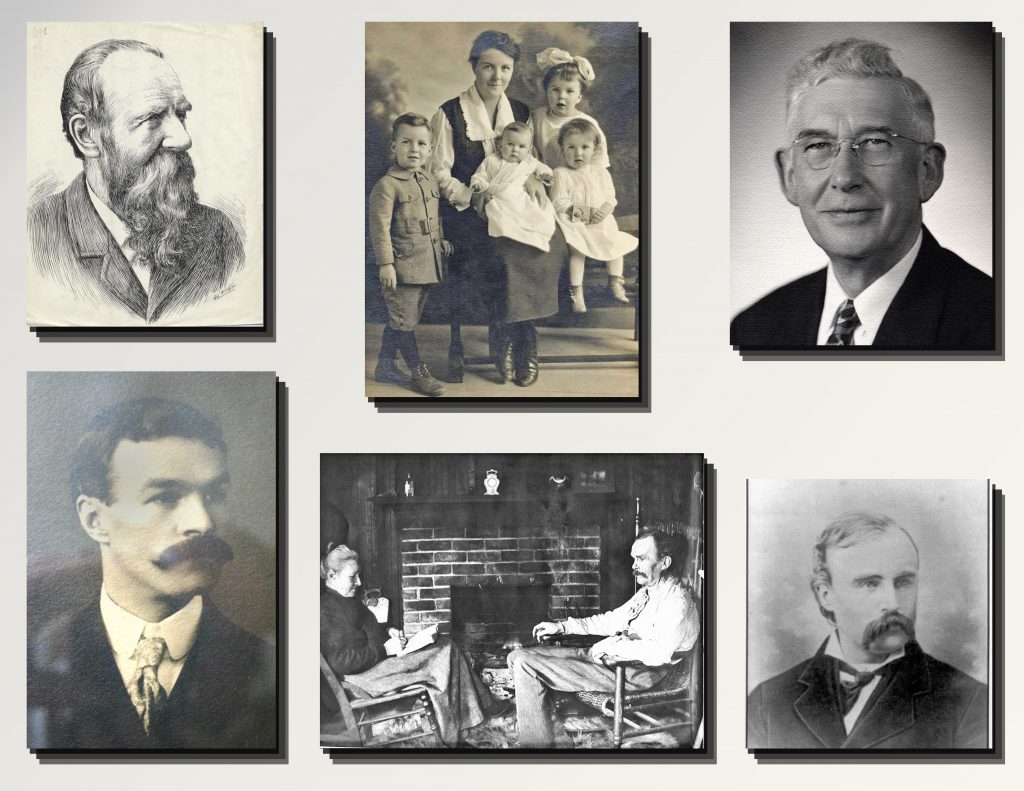 Most of the information on these and following pages is the result of the extensive efforts of Dr. Lynn Beedle,  Mrs. Carol Healy, Mr. Kirke Wilson and Dr. Jim Tillotson.  Over numerous decades, these  individuals compiled the massive amount of material that describes and illuminates the lives of the family members that preceded us with their continued interest in doing the genealogical research and travel necessary to the uncover the fascinating details, stories and relationships that comprise our family's history.  So, this website is a tribute to Lynn, Carol, Kirke and Jim for their tireless efforts on our behalf.
___________________________________
After reviewing other genealogical websites, we have now extended our list of possible  predecessors, back to over sixty generations.  Granted, the accuracy of the early portion of the line of descent is very questionable, however the pattern is probably reasonably accurate with numerous ancestors from Norman, Viking and Saxon lines.  Thirty plus generations back, if accurate, it appears that a few of our predecessors were English nobility.  If this is true, then the entries prior to the English kings would have a greater likelihood of being correct, since the noble families did keep more accurate records of their families histories. 
While it appears impressive, one must remember that if that first king, forty generations ago, had two offspring that lived to produce two living offspring, and this pattern continued to the present generation, then that original king would have 2 to the fortieth power, or 1,099,511,628,000 descendants living on earth today.  This does reduce the novelty somewhat.